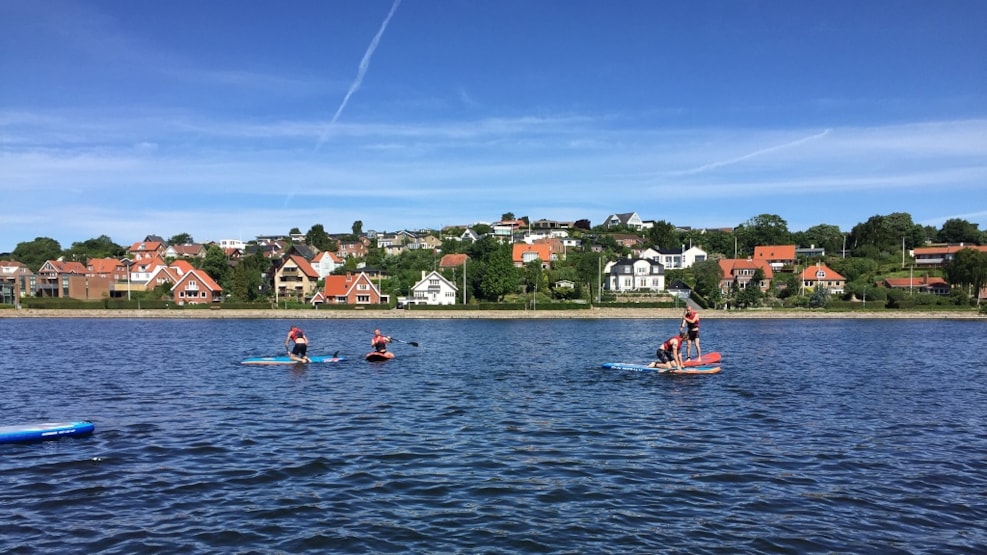 Aalborg Outdoor - rental of outdoor equipment and trip-organizer
Aalborg Outdoor is a company with a team of experts, that are ready to give you an amazing outdoor-experience. The team is ready to make the perfect outdoor-activity and events suited your needs and interests.
Several times during the year, Aalborg Outdoor has some events, where you can join in. Maybe you would like to go on a guided hiking tour on The PANORAMA-route in Hobro and get to know more about the nature by Mariager Fjord. Or maybe you want to go on the water and try balancing on a Stand Up Paddleboard or get an introduction to kayaking. At the events, an Aalborg Outdoor-instructor will be ready to guide you and give an some good advices for techniques and skills.
Rent SUP-boards and kayaks
At Aalborg Outdoor you are able to rent several kind of equipment like SUP-boards and kakyaks etc.
On chosen dates during the summer you can also find Aalborg Outdoor at the beach in Øster Hurup. Here they rent out both kayaks and SUP-boards – so you can get a fun challenge during your holiday.
Destination Himmerland © 2023