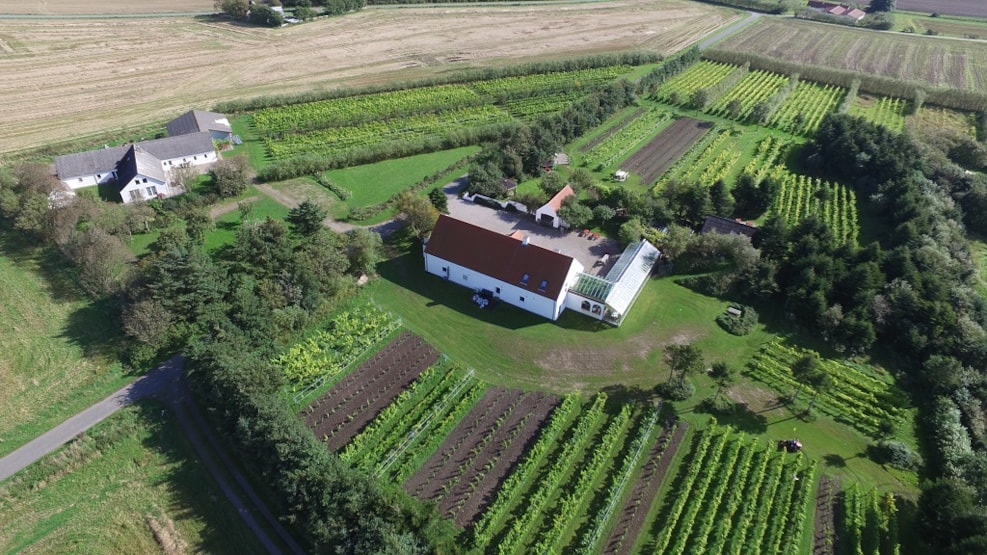 Accommodation at Glenholm Vingård
Accommodation at Glenholm Vineyard by Limfjorden. 
Stay in the cozy guest house or in the nice apartment - and wake up to the most spectacular view of the vineyards. 
The guest house and apartment is both located close to the vineyard so you get a great opportunity to extend your visit to Glenholm and immerse yourself, relax and enjoy the wine.
The guest house has 4 bedrooms and is suitable for 9 people. There are 2 bathrooms, a livingroom, kitchen and an access directly to the garden. 
The apartment is suitable for 2-4 people. It has a kitchen, bathroom and a livingroom with two beds and a sofa bed. 
For more information please contact Glenholm Vineyard +45 98 67 69 66 or mail@glenholm.dk
Destination Himmerland © 2023