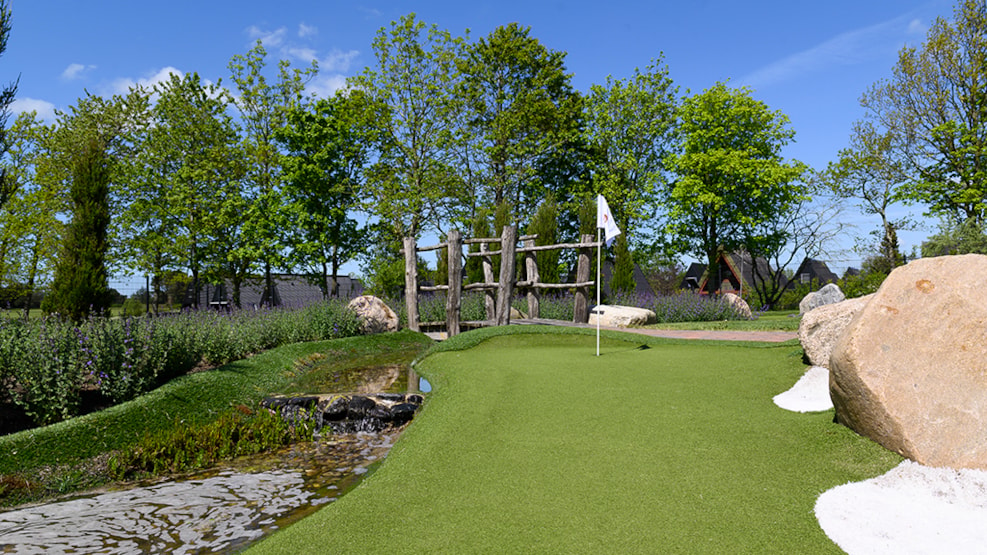 Adventure Minigolf at Himmerland Golf & Spa Resort
The latest new activity in Himmerland is the addition of a 9-hole Adventure Golf Course in a beautiful and inspiring design.
Adventure golf is a combination of golf and minigolf. It is played with a putter and all the holes are designed like real golf holes
Play some of the world's most famous golf holes in miniature. All holes are built up with tees, fairway, rough, bunkers and greens, as well as various obstacles to make each hole challenging and spectacular. There are streams, waterfalls and lakes throughout the course, which is landscaped and planted so that everyone can navigate the area.