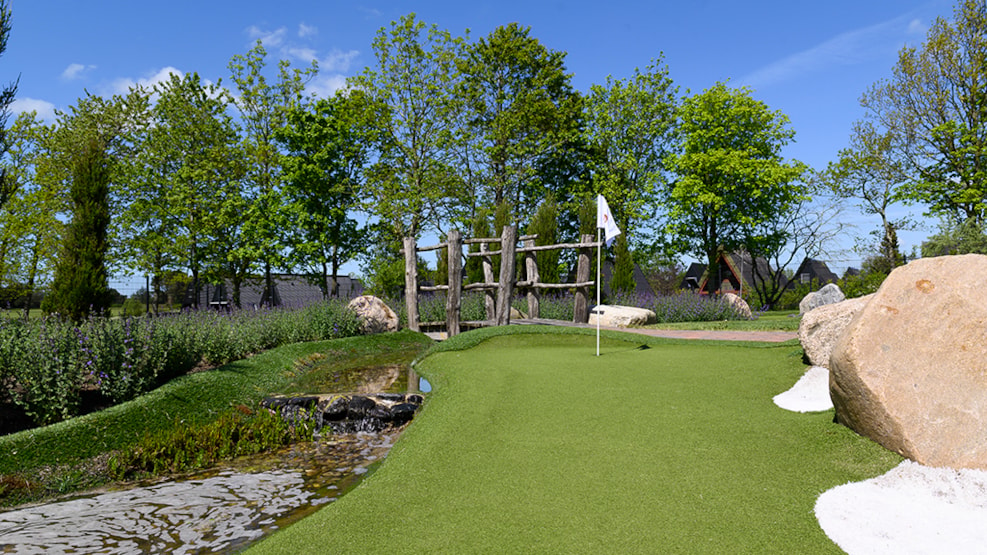 Adventure Minigolf at HimmerLand Golf & Spa Resort
On the mini-golf course at HimmerLand, you'll be challenged by tricky watercourses and cunning obstacles, making the course fun for the entire family.
Regardless of age and familiarity with golf, there is guaranteed fun and entertainment when tackling the obstacles and avoiding the many challenges. The course is shaped after world-famous golf holes – because at our place, mini-golf is not just mini-golf.
Learn more about Adventure Minigolf at HimmerLand here.