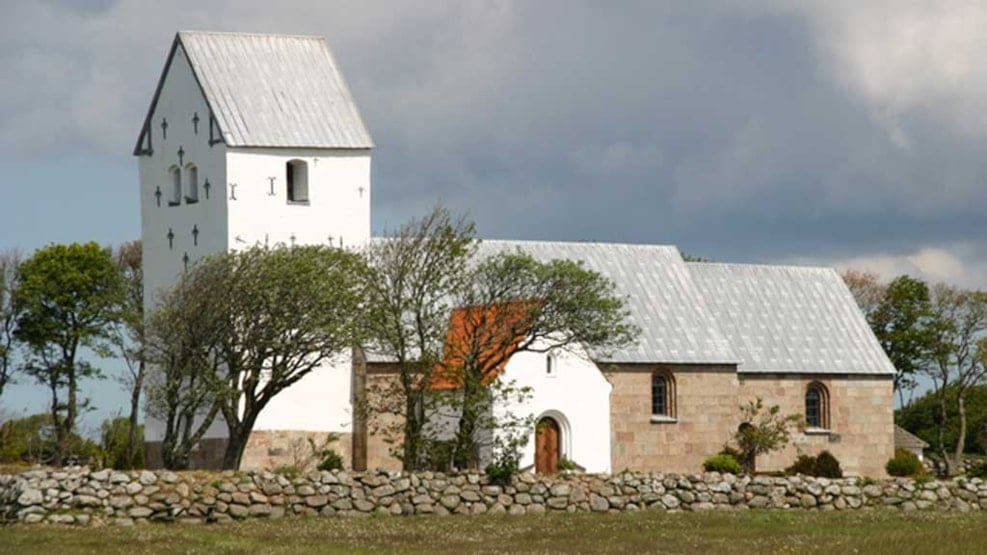 Aggersborg Church
The old Vikings had a stronghold at Aggersborg surrounded by an enormous rampart. Towering to the north of the rampart you see the church of Aggersborg, probably erected during the 12th century.

An interesting illuminated inscription of runes can be seen on the walls of the nave and the northern chancelwall. It is a prayer and an Ave Maria. The altarpiece dates back to 1598, but it wasn't placed in Aggersborg until 1934.

The previous altarpiece can be seen on the northern wall of the nave. It pictures the founding of The Lord's Supper.

There used to be family burial places behind the beautiful lattice.