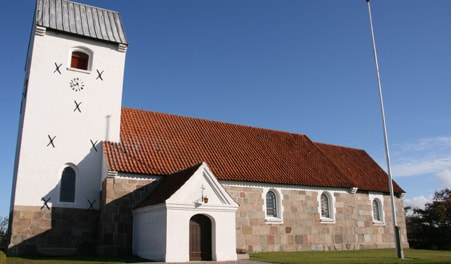 Alstrup Church
As one of the smallest village churches in Denmark, and with an idyllic location, Alstrup Church is worth a visit.
The church is located west of the village of Alstrup, with the most beautiful view of Louns Bredning.
The church dates from the first half of the 13th century and is constructed in the Romanesque style with granite blocks.
The original tower was torn down in 1772 but was rebuilt in 1946. On the north side, you can see where the now bricked-up priest's entrance used to be. The interior of the church is striking with its simple design. The choir and nave have beamed ceilings.
The baptismal font and altar are made of granite. On the altar, there are three figures from Christ's cross, dating from a late Gothic altarpiece from around 1450.
Destination Himmerland © 2023