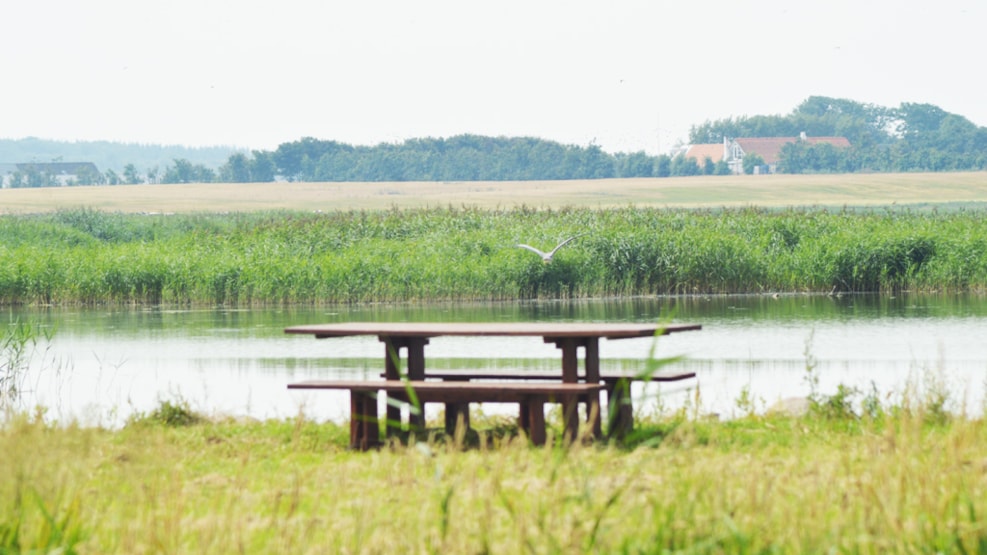 Angling in Vilsted Sø
If you are having a fishing license, it is free of charge to fish with a fishing rod in Vilsted Sø and in the outlet from the lake (Bjørnsholm å) down to the bicycle path bridge. But you are not allowed to use a fishing net, put out a long line, or anything like that. It is easiest to fish from the dock in Vilsted, from the handicap fishing ground at the islet, or a boat.
The fishing population is still developing, which makes it hard to categorize, but there have previously been caught sea trout, lake trout, pikes, and roaches.
Minimum size limit and closed season
In relation to closed seasons and minimum size limits at Vilsted Sø, it is the rules which are determined in the Fisheries Act that apply. The trouts that are caught in the lake, whether it is sea trouts or lake trouts need to be a minimum of 40 centimeters.
All adults between 18 to 65 years old, that want to fish in Denmark, need to have a valid fishing license. The income from the fishing licenses is being used to put out fish, renovation of outlets and lakes, and research within fishing populations.
You can buy a fishing license, here.