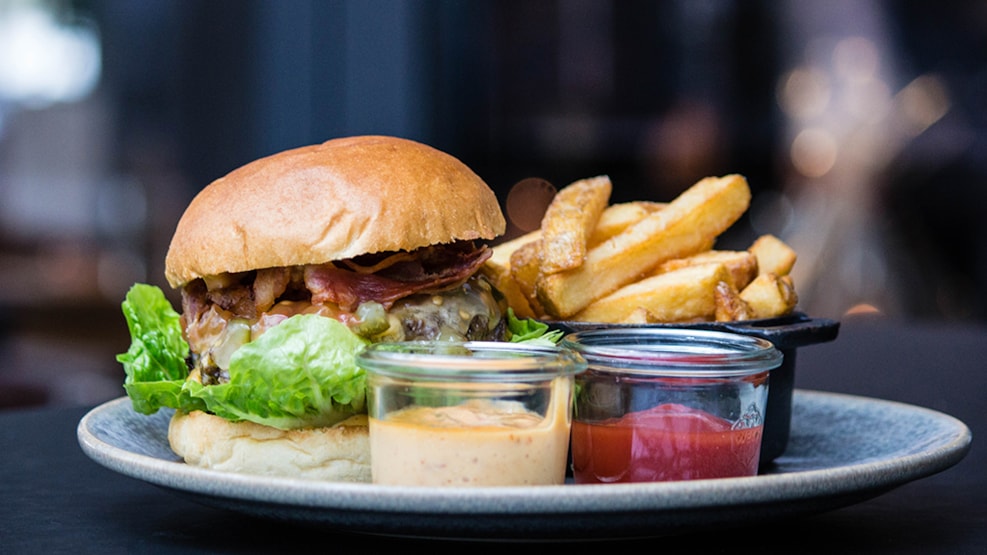 Backstage at Bobby's in HimmerLand (Resort)
Welcome to Backstage at Bobby's – the bowling café in HimmerLand – here, you can enjoy a meal or drink in a cozy and relaxed atmosphere. Here, you can just lean back, enjoy a beer and watch your favorite sports on the flat screen or challenge a friend in a bowling game.
The menu at Backstage at Bobby's is offering something for everyone – both meals and snacks.
Find the menu here.