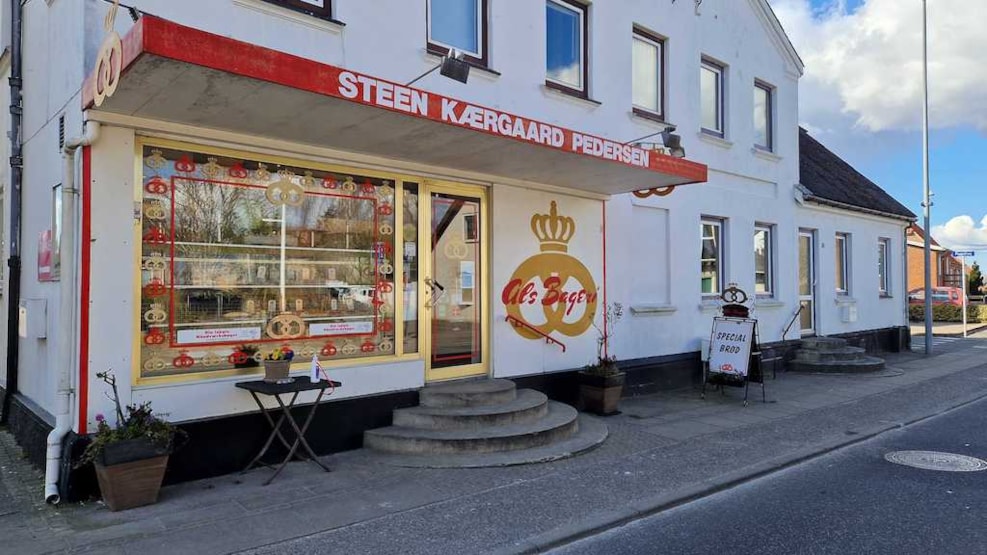 The Bakery in Als
Als Bakery in Mariagerfjord offers a wide range of specialties of bread and cakes made from our own recipes.
Local artisan bakery since 1927 with a wide range of specialties!
Among them, you can find whole grain bread, 80% seed bread, and delicious cinnamon rolls - baked according to the same recipe since 1927.
The bakery is also known for 4 varieties of hearty crispbread, which are sold in most of Jutland. All products are made according to their own recipes and entirely from scratch.
Don't forget to try the local delicacy, "Mariagerfjord Marzipan Eel."
Also, visit the cozy courtyard where you can enjoy sandwiches, coffee, cake, and "marzipan eel" during the summer.
Destination Himmerland © 2023