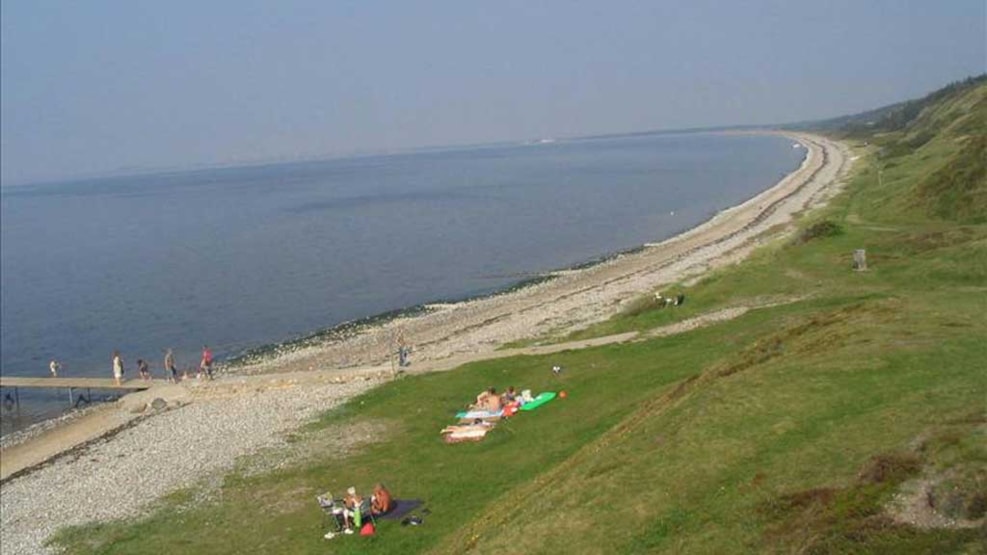 Beach with Blue flag - Ertebølle Beach
The beach consists mostly of stones in all sizes but has also small oases of fine sand. In the water the bottom consists of a mixture of sand and stones, but from the bathing jetty there is sand. You can be lucky to find fossils in the tall cliffs. The little house has an exhibition about birds, fish and the nature.

The large rocks on the beach witness about the forces of the Ice Age. Good conditions for diving, as the water is clear. Many fish and stones. Depth 3-5 meter. The area is suitable for surfers with some experience, as the water quickly becomes very deep. The beach is just below the parking area, and it is a little difficult to bring all your gear down to the beach, but one you are there, it is worth all the trouble.

Next to the toilet building on the parking area you find a couple of tables and benches where you can relax for a while before you continue your activities.