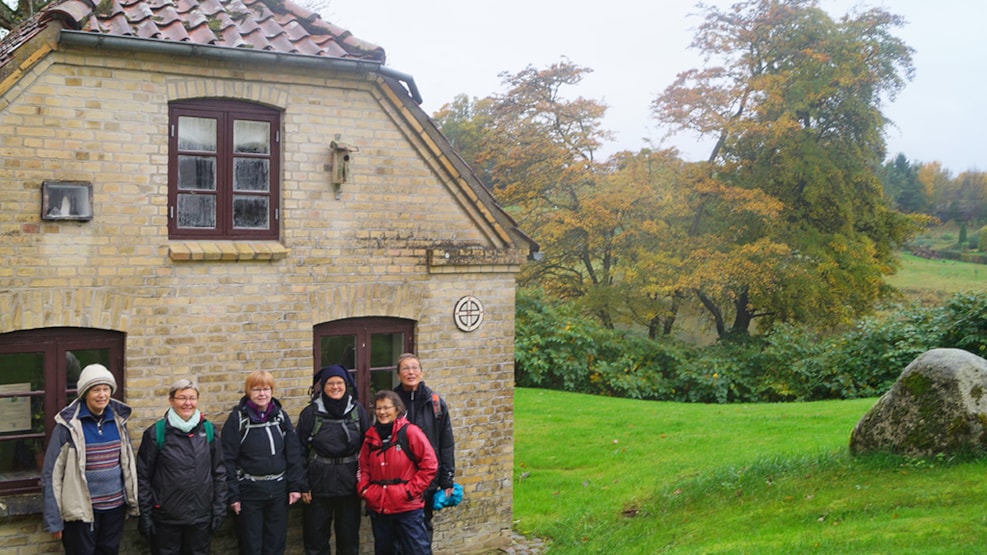 Birgittahuset in Mariager - The Pilgrim's Hostel
The Pilgrim's Hostel "Birgittahuset"
The Pilgrim's Hostel "Birgittahuset" is available for overnight stays from April to the end of October.
The hostel is located near the abbey church and the old Birgittine abbey building in Mariager.
Here pilgrims/travellers can stay for one night for 75 DKK per person during the period mentioned above.
The hostel is normally open from 4.00 pm until 10.00 am the following day.
It's not possible to make reservations in advance, and all guests have to make the sleeping arrangements in the order of arrival.
The Pilgrim's Hostel has 8 single beds.
Bring your own sleeping bag, a sheet and pillow case.
In June 2013, a toilet and bathroom were established. Both rooms are located at the end of the building near the lake. 
There are kitchen facilities, so you can make a meal. The hostel is also heated.
How to book a night: 
To make reservation you have to call the number (045) 23 45 71 90 or send an e-mail to: steffansen5@gmail.com 
Here you can arrange how and when you can get the key, as well as payment. 
Mariager - The city of roses and abbey church history  
There are several good places to shop in the town, as well as restaurants. The city is also full of great attractions and it is a thrill strolling down the old cobblestoned streets surrounded by timberframed houses and a lot of history.