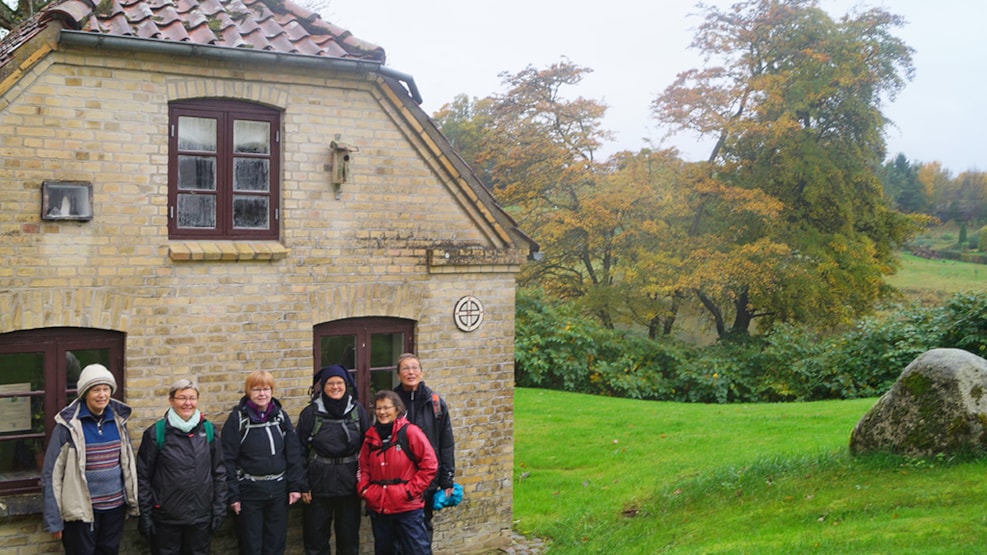 Birgittahuset in Mariager - The Pilgrim's Hostel
The hostel Birgittahuset is situated in peaceful surroundings in Mariager and offers accommodation for pilgrims and hikers.
The Pilgrim Hostel "Birgittahuset" is open from April 1st to the end of October and is located in beautiful and peaceful surroundings by the Klostersee in Mariager. The small hostel has 8 beds in 3 rooms and also includes toilets, bathrooms, a tea kitchen, and a cozy living room.
Accommodation costs DKK 75 per person. The house is available to pilgrims/walkers during the above-mentioned period.

The hostel is located next to the Klosterkirken and the old Birgittine monastery building in Mariager.

The hostel is usually open from 4:00 PM to 10:00 AM the following day.

The hostel has 8 single beds, and guests need to bring their own sleeping bags, sheets, and pillowcases.

In June 2013, toilet and bathroom facilities with hot water were installed. Both rooms are located at the end of the hostel facing the lake. In 2014, the number of beds was increased from 4 to 8 as the upper floor was modernized and converted into sleeping quarters. A heat pump was also installed for heating.

There are kitchen facilities for preparing a small meal. The town offers several good shopping options and dining places.
Reservations are made by contacting by phone at 23 45 71 90 or via email at: steffansen5@gmail.com, where arrangements for key pick-up and payment are also made.
For further information, please visit www.birgittaforeningen.dk.
Destination Himmerland © 2023