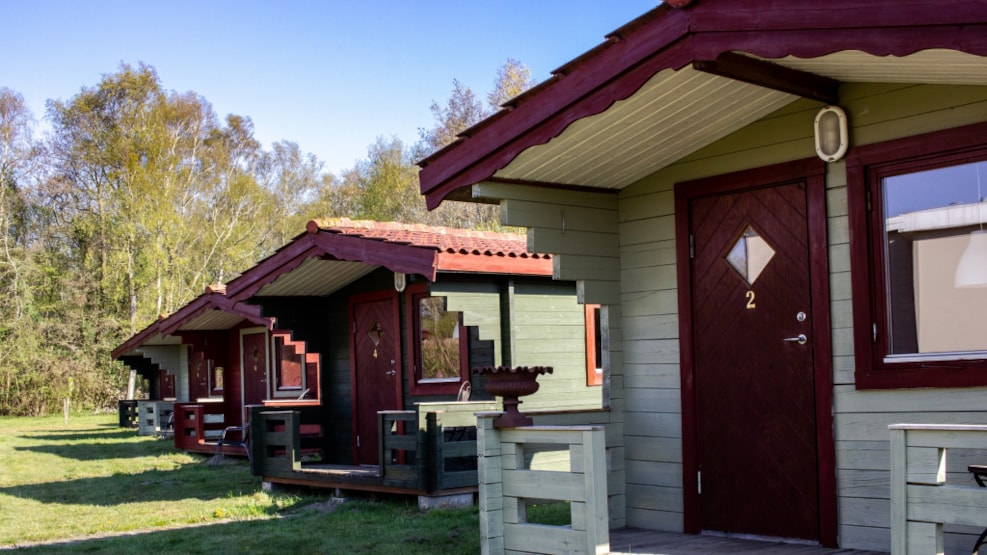 Brænderiet's Cabins/ accommodation
Cozy small cabins in Sundsøre right down to the Limfjord. Located at the distillery Brænderiet Limfjorden with bar and restaurant.
Brænderiet Limfjordens Cabins
Brænderiet Limfjorden offers the opportunity to spend the night in the wooden cabins that they have built in the distillery's backyard.
Brænderiet Limfjorden is based in the beautiful harbour city of Sundsøre, which gives guests ample chance to not only to explore areas of Limfjorden, but also Vesthimmerland which is accessible just by taking a ferry ride across the water.
However, if the atmosphere is more for relaxation, you can always stay at the distillery's cabins and enjoy all that Sundsøre has to offer.
The cabins are equipped with comfortable beds, refrigerators, electric heating, electric kettle and room for two people. Baths and toilet facilities are next to the cottage.
The orangery with associated kitchen facilities can be used as a common area.
The cabins are non-smoking and pets are allowed.
Information:
For contact, opening hours or more information about Brænderiet Limfjorden and their cabins: Brænderiet Limfjorden
Destination Himmerland © 2023