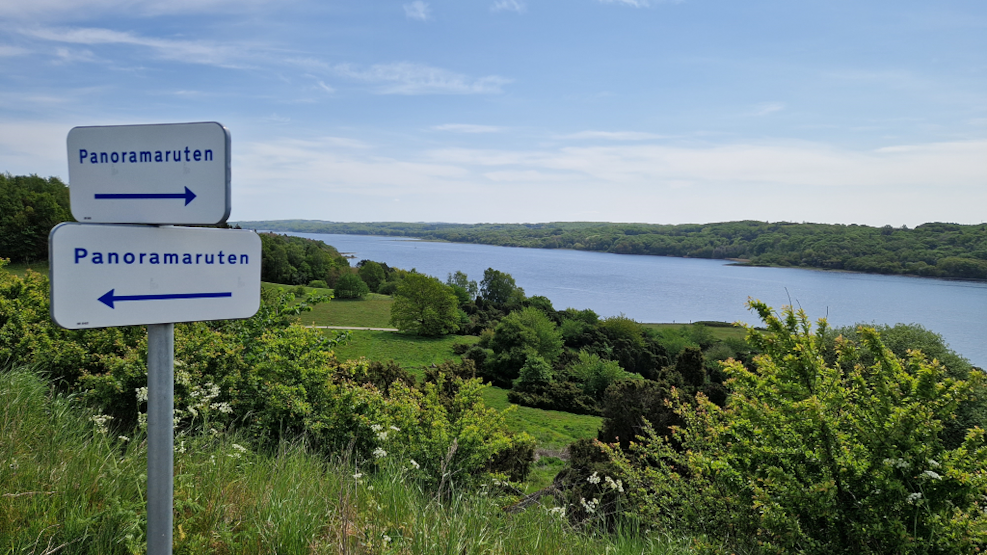 Bramslev Bakker
Bramslev Bakker is a 300 hectares preserved area right by Mariager Fjord, with access through marked paths. 

The view from the parking place at Bramslev Bakker is one of the most spectacular sights in Nothern Jutland. The steep slopes are an abrupt distinction from the more level and higher placed agricultural area which surrounds the fjord. The fjord, which is a so called tunnel valley, stopped its development 20.000 years ago because of the huge masses of meltwater under the ice.
In 2017 a new path was established - the Panoramaroute - a certified route, awarded for it's spectacular nature (among other things). Along the route, you'll find Bramslev Bakker Camping and Hotel BramslevGaard if you are in need for a refreshment. 

In Bramslev Bakker you'll also find a beautiful beach - with the so-called White Flag, ensuring the water is clean.
During the summer, Bramslev Bakker is also where the paddle steamer, Svanen moors, before a trip round Mariager Fjord.