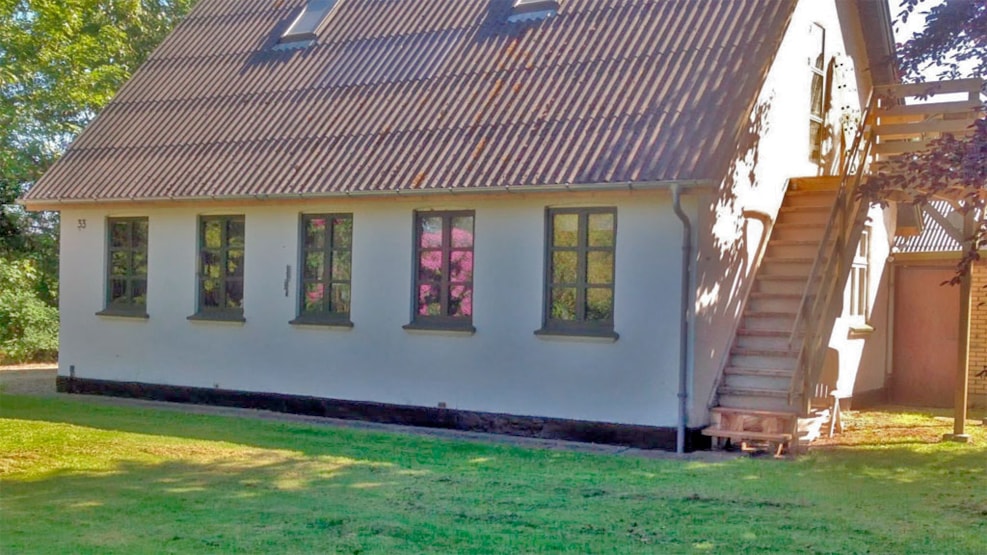 Brusaa Holiday House
A nice holiday home in between Aars, Nibe, and Løgstør.
The holiday home can host up to 6 people in 3 bedrooms. All the bedrooms are having a double bed, and the bedroom on the ground floor also has a sofa bed.
The holiday contains a kitchen with a stove, an oven, a dishwasher, a coffee machine, an electric kettle, a microwave, a fridge, and a freezer. Besides this, it also has a living room with a TV, a stereo, a DVD-player, free Wi-Fi, and of course, sofas, armchairs, and a large dining table. Outside you will also find a washroom with a washing machine and a tumble dryer. Besides this, there is also a barbecue, a place for bonfire, a nice view, a garage, and two lovely terraces.
The holiday home is located at a 17.000 m2 big natural plot, which gives you plenty of possibilities to enjoy and explore nature.
It is possible to bring your horse, as there are horse pens, but it is also possible to rent 2 Icelandic horses. The surroundings and nature around the holiday house make it obvious to spend your holiday on a horseback, as there are hundreds of kilometers of riding tracks in the area. If you are not interested in horses, the area still has a lot to offer. The nature in the area also has a lot of hiking routes.
For those who are interested in golf, there is also plenty of options, as there are 4 golf courses within 20 kilometers:
HimmerLand (Golf and Spa Resort) – 6 km
Løgstør Golf Club – 20 km
Aars Golf Club – 12 km
Sebber Kloster Golf Club – 10 km
Besides this, there are also plenty of options to fish in the area. One of them is Søttrup Fiskesø, which is a Put & Take Lake, which is located 10 km from the holiday home.