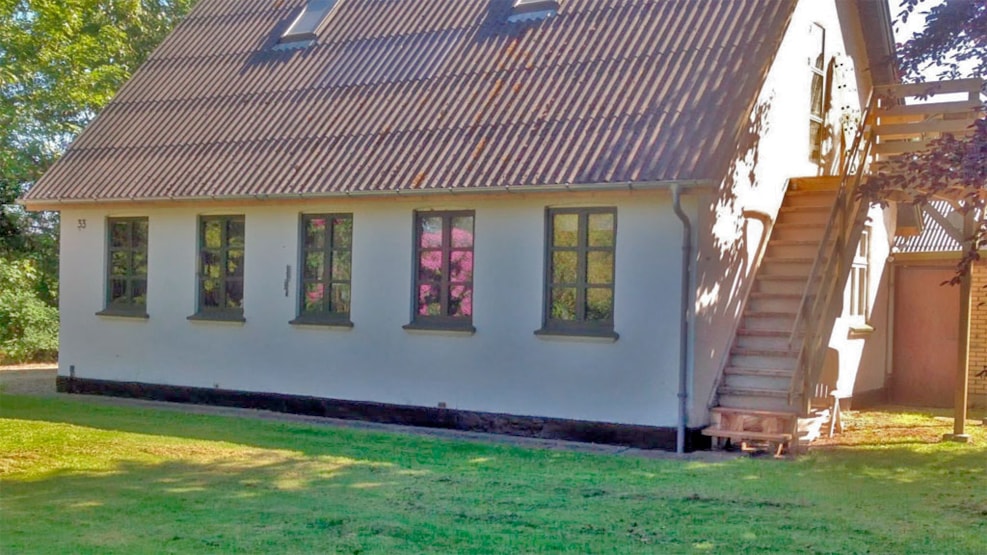 Brusaa Holiday House
In the midst of nature, with room for a maximum of 6 people in 3 rooms, Brusaa Holiday House sets the stage for your vacation in Himmerland. All rooms feature double beds, and there is a sofa bed in the ground floor room. The house is situated on a 17,000 m2 beautiful natural plot, offering plenty of opportunities to enjoy and explore nature.
There is the option to bring your own horse, as there are horse stables and a paddock available. Alternatively, you can also rent 2 Icelandic horses. The nature and surroundings invite you to a cozy riding holiday, with several hundred kilometers of riding trails in the area.
For those not interested in horseback riding, there is still plenty to experience. The nature and surroundings are suitable for good walks, cozy evenings by the campfire, and outdoor relaxation.
For golf enthusiasts, there is also the opportunity to play golf, as within a radius of 20 km, there are the following 4 courses:
HimmerLand - 6 km
Løgstør Golfklub - 20 km
Aars Golfklub - 12 km
Sebber Kloster Golf Klub - 10 km
Furthermore, there is ample opportunity for fishing in the vicinity. One of the many put-and-take lakes is Søttrup Fiskesø, just 10 km from the house.
The house includes, among other things, a kitchen with stove and oven, dishwasher, coffee maker, kettle, microwave, refrigerator, and freezer. Additionally, there is a living room with TV, stereo system, DVD player, and free wireless internet, as well as sofas, armchairs, and a large dining table.
Outdoors, there is a washing machine and dryer in the laundry room, as well as a grill, campfire place, a beautiful view, a garage, and two lovely terraces (one covered and one screened sun terrace).