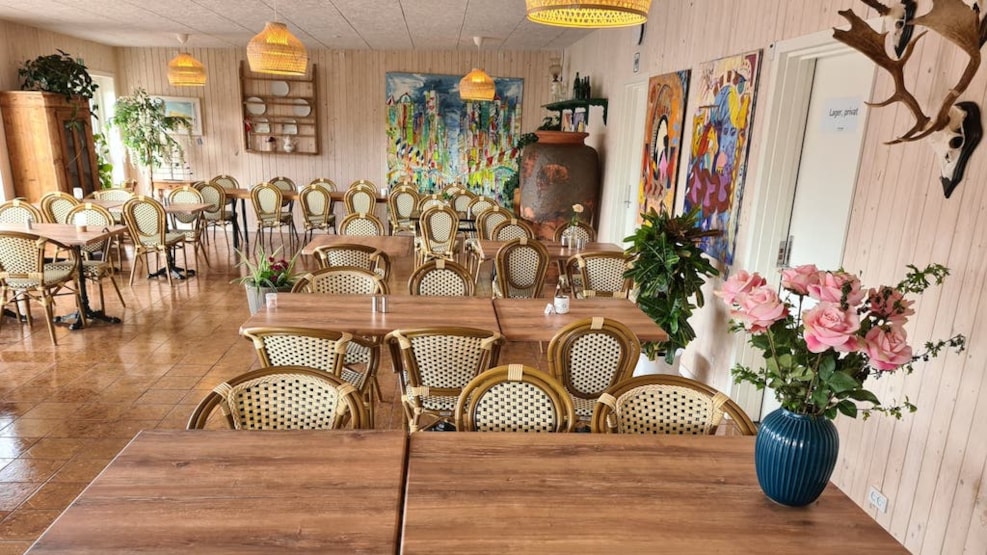 Café Ertebølle
Café Ertebølle is renowned for its delicious pancakes and cozy atmosphere by the Limfjord.
Do you love pancakes? Then you should definitely make your way to Café Ertebølle. Here, you can enjoy pancakes in many exciting and delicious flavors.
In the cozy Orangery, there is a pancake bakery that is the invention of the host couple with heart and soul. They want to provide all guests with a wonderful and delicious dining experience, with warmth and good quality at reasonable prices. Their mission is to be persistent and continually offer new possibilities, becoming the welcoming gathering place in Ertebølle.
Café Ertebølle serves both dessert pancakes and main course pancakes. Their signature dish is the 'Nordjysk Pancake' with fried minced beef, three kinds of onions, ketchup, homemade cucumber salad, beets, and plenty of gravy.
There are constantly new variations and flavor combinations to discover on the menu.
Opening hours:
Thursday, Friday, Saturday, and Sunday from 5:00 PM to 8:00 PM.
Please remember to make a reservation by calling 98 63 63 75.
On holidays, there are additional opening days, as well as during the high season.
Destination Himmerland © 2023