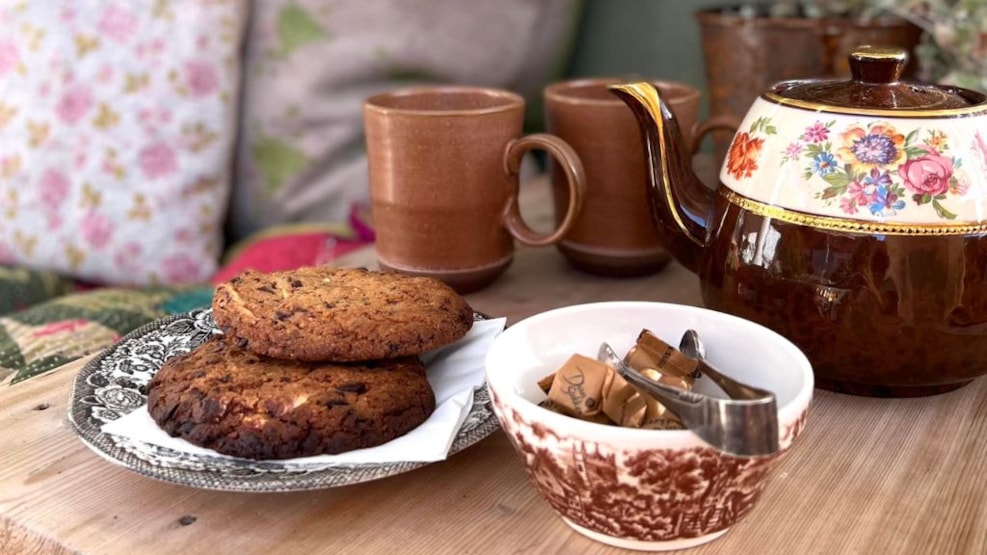 Cafe Moulés
In the middle of Øster Hurup, you'll find the cozy Café Moules. Here you can enjoy everything from tapas and brunch to coffee and homemade cakes.
In the heart of Øster Hurup, you'll find Café Moulés. It opened its doors in late 2021 and has been extremely popular among the locals ever since, thanks to its warm service, pleasant atmosphere, and, most importantly, the fantastic food.
Decorated in soft colors with antique wooden furniture and vintage finds full of character, you're always guaranteed a delightful experience. The café is particularly known for its delicious tapas, brunches, and, of course, their extravagant homemade cakes. So whether you have a big appetite, a sweet tooth, or a parched throat, you can find it at Café Moules.
If time doesn't permit, they also offer their tasty dishes as take-away.
The café is owned by the local couple Mette and Jens, who previously owned the lifestyle store Moulés. They have a great passion for vintage furniture and antiques. Be careful not to spend all your money as everything in the café is for sale.
If you're tempted to visit Café Moulés, remember to book a table. The seats are in high demand.
See opening hours here.