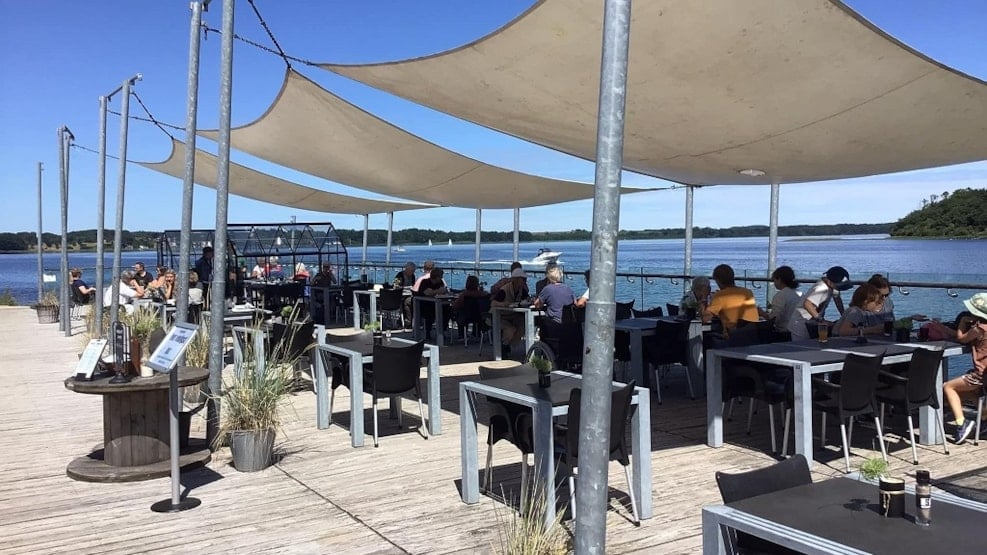 Café Salt, Mariager
Café Salt offers delicate specialties served with a side of amazing view of the most beautiful fjord in Denmark, Mariager Fjord. You'll find the cafe by the harbour in Mariager next to Mariager Saltcenter.
The cafe has a large wooden terrace, which will give you a feeling of dining on top of the water.
Here, you'll enjoy the atmosphere and an amazing meal in the most beautiful surroundings. 
Café Salt is part of the foundation Fonden Hedehuset, which is run as a Social Economic Enterprise. This means that any profit must be reinvested in the company. The entire foundation is non-profit.
The purpose of Café Salt is not to create profit, but to make employment efforts for vulnerable young people in a realistic setting, where the young people experience their work as meaningful.
See more about Mariager Saltcenter and Café Salt on their website - click here!