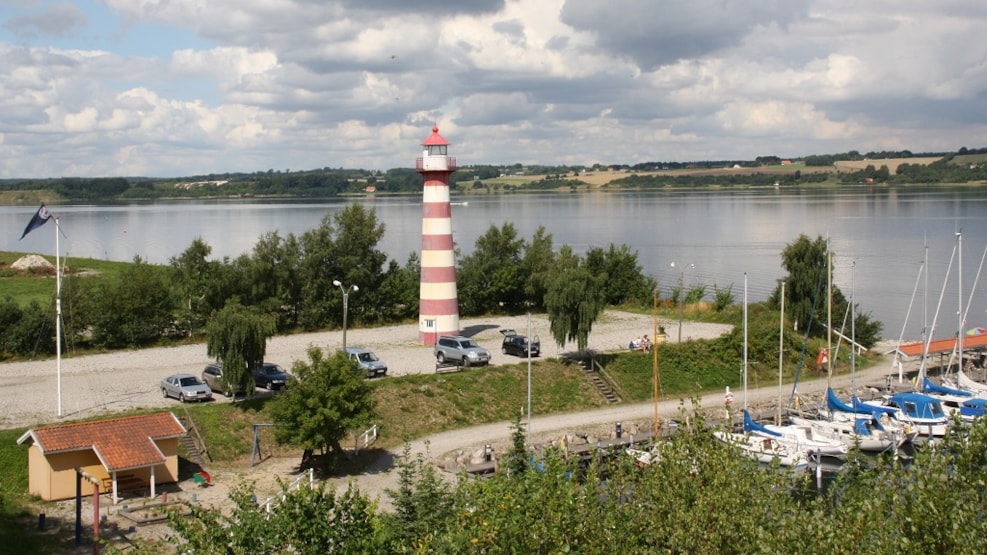 Camper site at Kongsdal Marina
Park your motorhome at Kongsdal Marina with the most magnificent view of Mariagerfjord and all the necessary facilities for a great stay.
On the peninsula of Dania, you'll find Kongsdal Harbor - right between Mariager and Hadsund.
Here, you'll discover a beautiful and peaceful camper site for motorhomes, equipped with all the necessary facilities - and, most importantly, a splendid view! The marked area is located next to the beautiful old red and white lighthouse.
During the summer, there is a kiosk and café, along with a delightful maritime atmosphere.
Fee per motorhome per day: DKK 130,-
Sea Trout in Mariagerfjord
If you wish to go fishing, the fjord is an ideal place for it. Mariager Fjord is a true paradise for sea trout, so there should be a good chance of catching something. Especially at the fishing spot in Kongsdal, a little east of the Kongsdal marina, is an excellent location for fishing.
Destination Himmerland © 2023