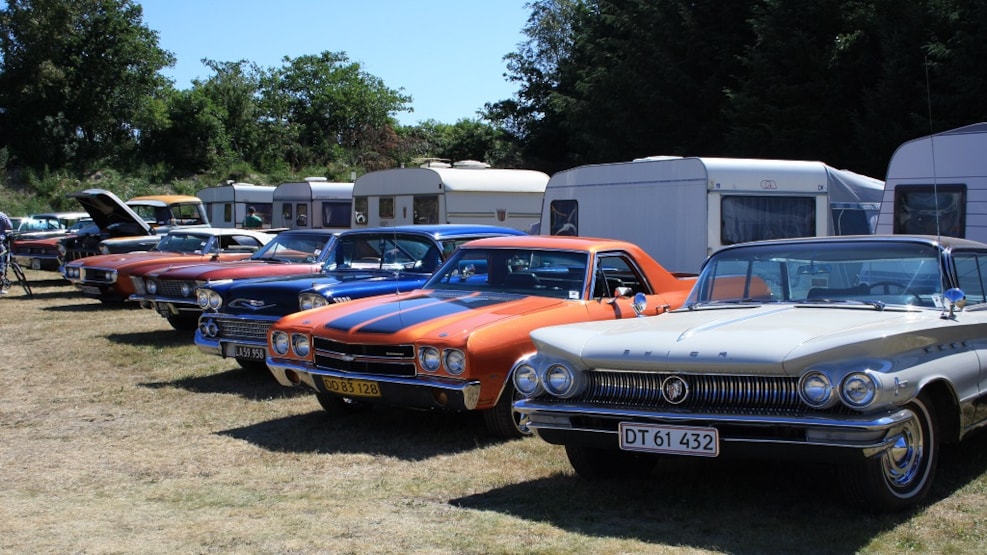 Car get-together in Øster Hurup
Engine noise, engine hoods, and nice cars
Year after year you can experience these special events for car lovers in Øster Hurup – and most of them are gathering at Fruerlundparken, where you can enjoy the view of the nice cars.
Every year in week 30, thousands of people who love American cars are coming from Denmark, Sweden, Deutschland, Norway, and the Netherlands, because of US Car Camp. This week, thousands of people are spending their holiday looking at old American cruisers.
Besides this, the park is also hosting Summermeet's and Danes'n'dubs' car events.
The program for 2022 is still under development – but this is what we now for now: 
Country in the park April 29-30 
British Motor show June 3-5
Truckstop Festival June 23-25
Danes'n'dub July 1-3
Us Car Camp July 25-31