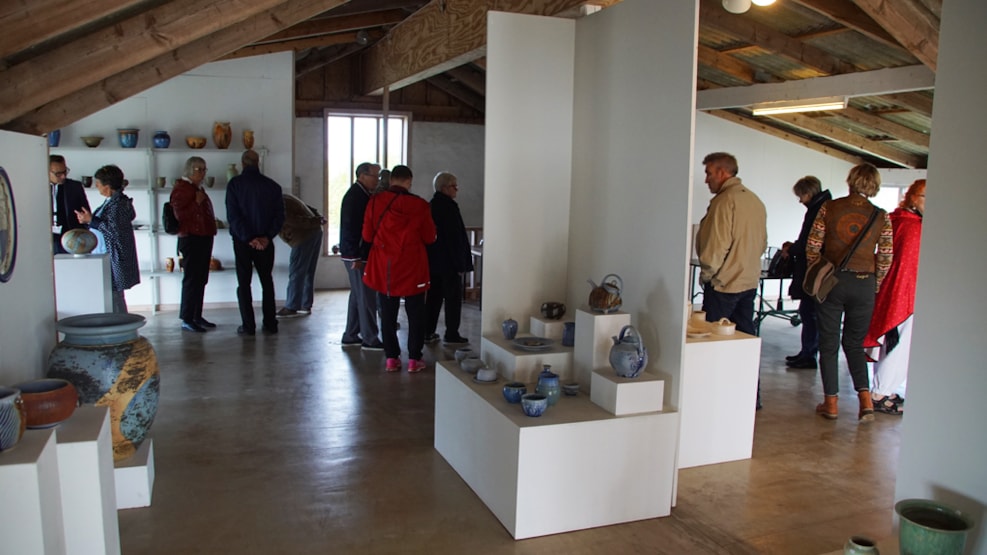 Ceramic Askel Krog
Askel Krog finished his training as a ceramic artist in 1971 at Århus Art Academy. In 1986, he got the certificate of completed apprenticeship as a potter in his own workshop.

In 1972 Askel Krog and his wife bought their present house in West Himmerland with a view over the Limfjord. The nature is a great source of inspiration in the daily work. Come and vist the sales exhibition, and at the same time you can enjoy the beautiful view over the Limfjord and have a look at the workshop.

Askel Krog works a lot with glazes and tries to find the most fascinating and untraditional ones. For example, it can be the blue titanium-boron glaze that is used on the service. The stoneware is burnt at 1220 degrees Celsius in electric ovens that get the current from his own wind mill.

He also makes very big pots. For instance, he took part in making the world's biggest thrown pot, according to Guinness World Records in 1991. The pot is 3,18 meters high and has a diameter of 1,70 meters, and it can be seen in Sønderborg. In Strandby one of his first big pots can be seen.