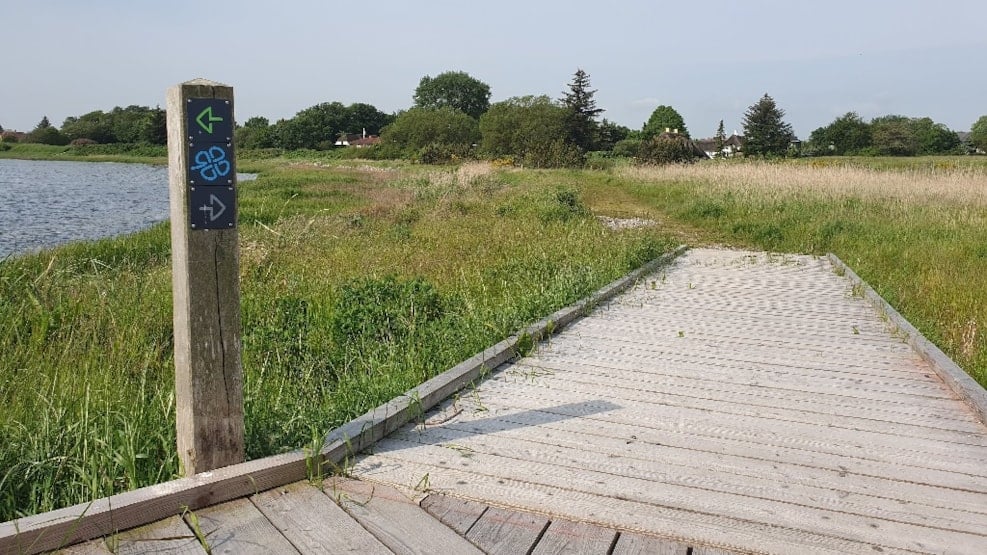 The Clover Paths in Øster Hurup
We welcome you to The Clover Paths in Øster Hurup, which is for you who want to go out and combine experiences and fresh air with exercise on your vacation. Explore the beautiful nature and get to know more about the city of Øster Hurup. 
The routes all start at the tourist information in Øster Hurup, and are signposted in all directions. You can get a map of the trails at the tourist office or take one at the pylon. If want you can also find the map online here! 
The routes are for everyone - even the four-legged. We encourage you to always keep your dog in its leash.
The Clover Trails on Endomondo
Remember, you can find all the Clover trails on the app, Endomondo.
Here you can choose your favorite route, and as you go, you can follow all the sights and anecdotes - and if you're in doubt, they are accompanied by pictures.
Should you experience any mistakes or something missing on your trip, we would like to be informed at the tourist office.
Thanks in advance - and enjoy!