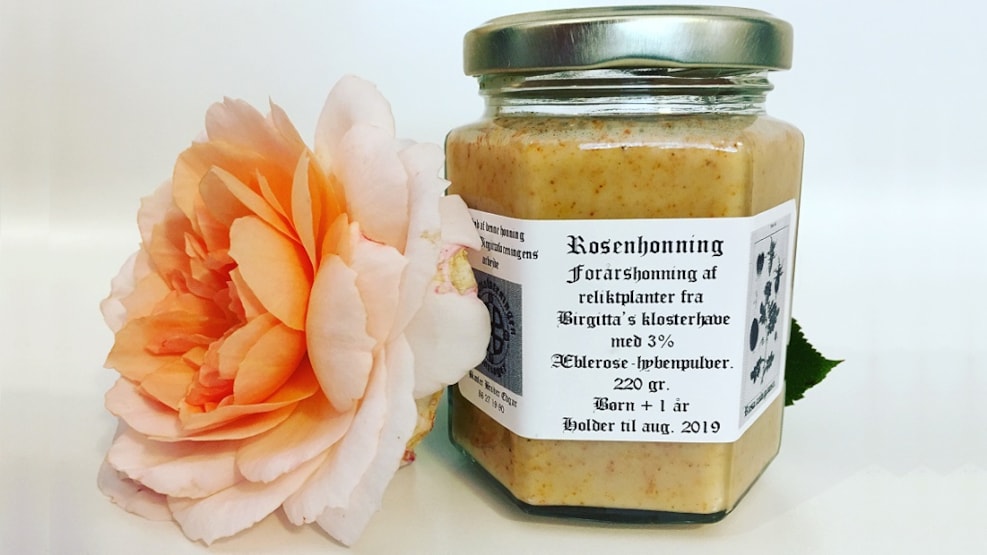 Convent Honey - and the holy bees
Convent Honey - The holy bees
Behind the old Abbey Church is the old Abbey Garden. The garden is filled with plants, bushes and trees all with a lot of history and with roots that actually goes all the way back to the time where the Abbey Church was built.
In one of the corners of the Abbey Garden, the local beekeeper Per Edgar keeps his more than 1.000 little employees of the breed Apis mellifera. From early spring to late fall the bees are working daily to pick the nectar from the seasons flower flora in the Abbey Garden. So you can say that in the past the Abbey Church hosted approximately 1.000 energetic monks and nons, but today the work is left for the hard-working bees.
Both the Convent Honey and the special Mariager Rose Honey is available for purchase in the local shops in Mariager and at the Tourist Information Office in Øster Hurup.