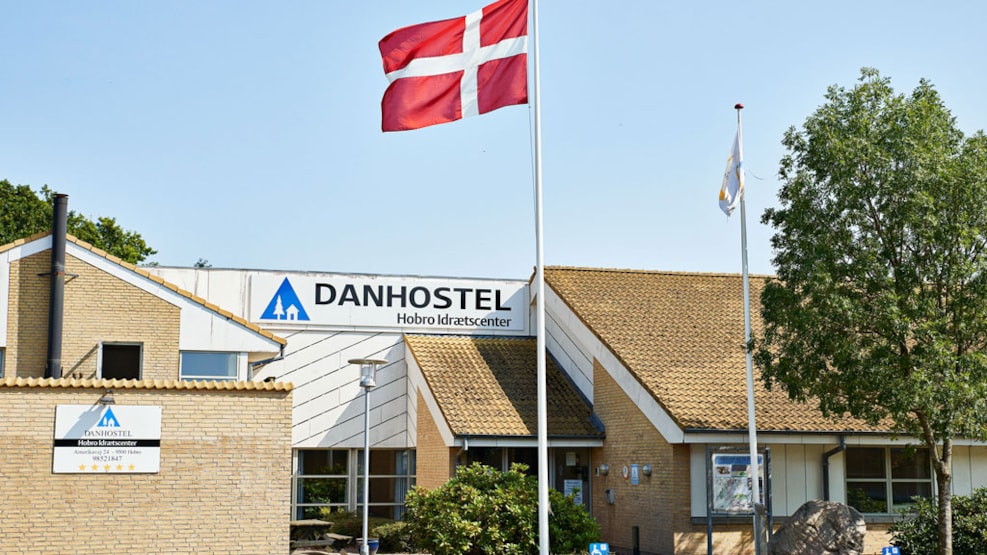 Danhostel Hobro
Danhostel Hobro hostel is a modern establishment with an emphasis on high quality, cozy, and contemporary facilities. In addition to "regular" hostel guests, the facility is particularly well-suited for school trips, sports groups, and various types of courses.
Five stars can be proudly worn by Danhostel Hobro, placing the hostel in Denmark's absolute top class.
With a wide range of facilities and services for the approximately 8,000 visitors who spend a night – or more – as guests with us every year.
Danhostel Hobro hostel has 20 rooms – with 110 beds. In the summer, it is of course tourists who fill the rooms and dining rooms.
At other times of the year, we cater to large groups of athletes, as well as companies and organizations that use our premises for meetings, conferences, and seminars.
There is access to sports facilities, swimming pool, and fitness center during public opening hours.
Danhostel Hobro: Viking history, heritage railway, and salt center – stay overnight at the yellow hostel by Mariager Fjord.
At the bottom of Mariager Fjord lies the town of Hobro, nestled between high hills and in hilly terrain. In this small market town and railway town between Aalborg and Randers lies Danhostel Hobro. At this lovely place, you can stay right next to the forest in the charming yellow buildings with 19 modern rooms with private bath and toilet. When you stay here, you can also enjoy the beautiful garden with a terrace, playground, and sports field. And, if you're going sightseeing in the area, you can get good advice and guidance at the hostel to navigate through the Jutland region. You can also just ask if you need help with fishing spots, cycling or hiking routes in the natural areas along the fjord. Furthermore, Danhostel Hobro is the hub for some of Denmark's best and most beautiful golf courses.
Wide range of activities for young and old
The Mariager Fjord holiday area is the perfect place to vacation with your family. Here, you'll find beautiful nature, a cozy market town, and plenty of Viking history. If the weather is good for swimming, head to the family-friendly beach in Øster Hurup or explore one of the area's adventure centers. Here, you'll find the tour boat Svanen, Mariager Saltcenter, Øster Hurup Water Park, Lille Vildmose Center, and the Mariager-Handest Vintage Railway.
Viking history in Hobro
The town of Hobro has roots dating back to the Viking settlement of Fyrkat in the year 980 and has since developed into a charming market town with several impressive historical buildings. The Viking settlement of Fyrkat, located four kilometers from Danhostel Hobro, has been transformed into an activity center today, featuring wool work, a blacksmith's forge, bread baking, and houses reminiscent of the time of King Harald Bluetooth. So, whether you want to experience beautiful nature, a cozy market town, or explore the Viking era, Danhostel Hobro is a great starting point for a multitude of activities.
Destination Himmerland © 2023