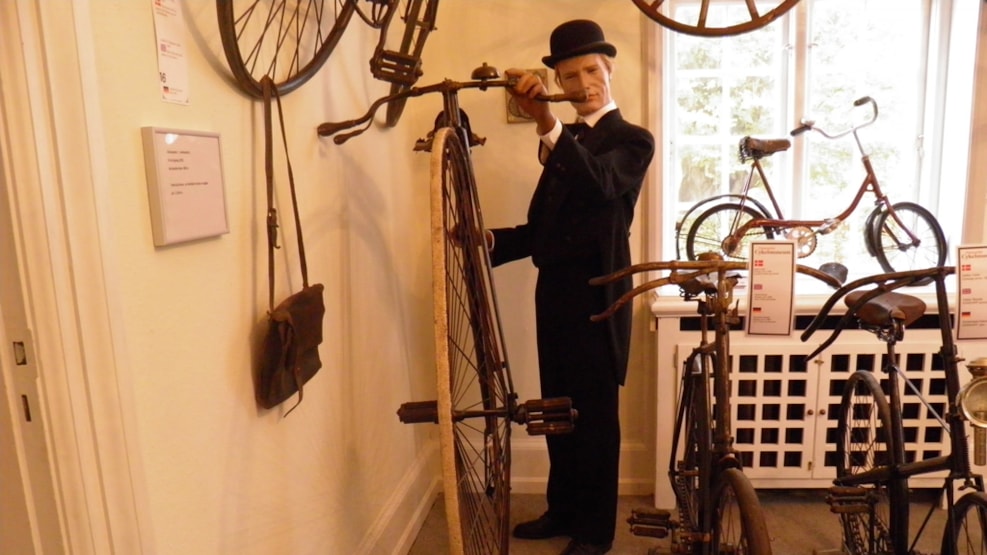 Denmarks Bicycle Museum
Explore Denmark's bicycle history from the early wooden bikes to contemporary models. An attraction that both children and adults should experience in Himmerland.
The Bicycle Museum is the only museum in the Nordic region that meticulously covers the technical evolution of bicycles over time. The museum is housed in a building constructed in 1921 as the director's residence for the 'Jyden' bicycle factory.
The unparalleled bicycle collection currently comprises more than 200 bicycles, ranging from wooden bicycles to the most well-known modern models, showcasing how experimentation with bicycles as a means of transportation has evolved over time.
The museum also houses a selection of mopeds, radios/TVs, tape recorders, record players, wheelchairs, sewing machines, cooperage workshop, and much more.
For additional information and opening hours, visit the website.
Destination Himmerland © 2023