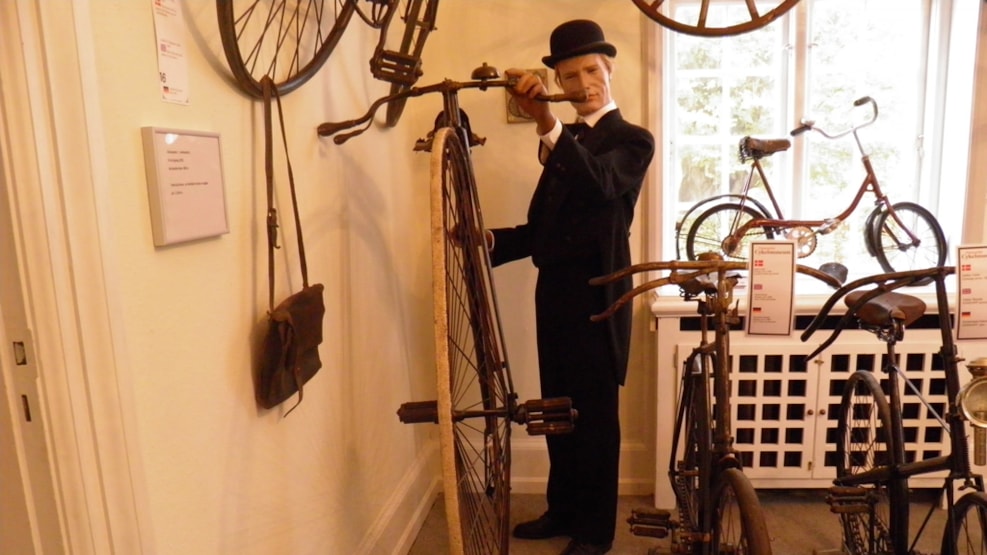 Denmarks Bicycle Museum
The bike museum is one of its kind in Scandinavia that describes the bicycles' technical development. 

The museum is placed in the home of the managing director of the bicycle factory "Jyden". 
The exhibition is very unique and at the moment it contains more than 200 bicycles - everything from a wooden bike to the penny-farthing to the present most known type . The exhibition also contains examples of how you through time have experienced with the bike as transportation.
The museum also contains a great selection of scooters, radio/television, record player, wheel chairs, sewing machine, cooper workshop, and much more. 
For more information and opening hours - check out www.cykelmuseum.dk