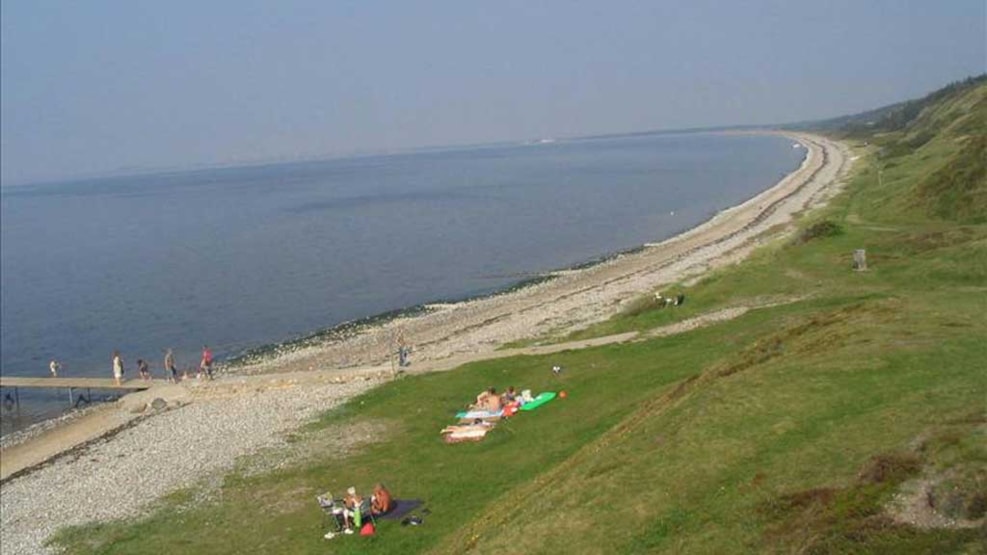 Ertebølle Beach - With Blue Flag
For all nature lovers and geology enthusiasts, Ertebølle Strand is the perfect place, as it offers the opportunity to find fossils in the 20-meter-high cliffs and ash formations.
For those who love diving, Ertebølle also provides excellent conditions, as the clear water quickly reaches depths of 3-6 meters. You can jump in from the bathing bridge or stay there and fish instead.
Feel free to bring a picnic, as there are tables and benches near both the bathing bridge and the parking lot.
The beach is close to the Ertebølle Stone Age Center, where you can, among other things, kindle a fire with flint stones and make your own Stone Age food.
Destination Himmerland © 2023