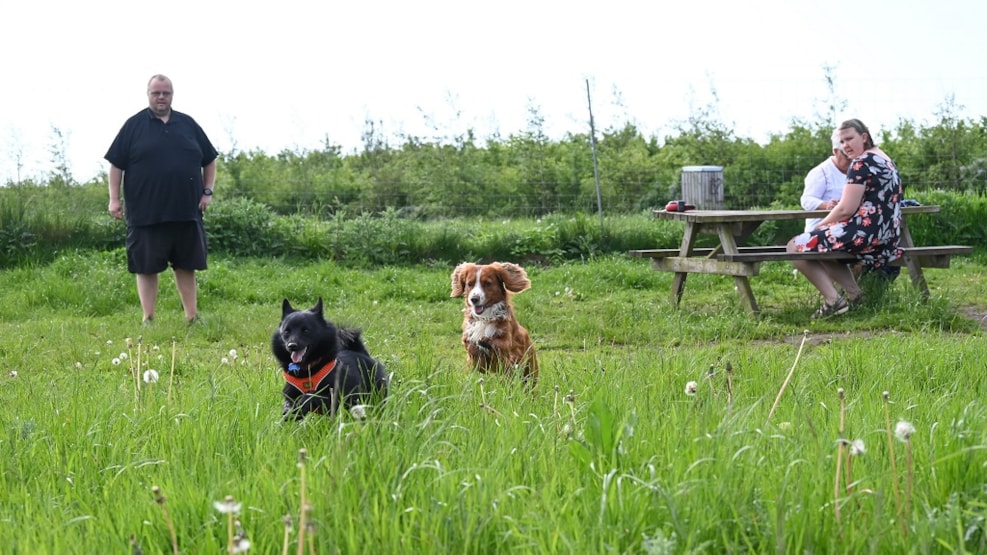 Farsø Fenced-in Dog Park
The dog park in Farsø is a 9.000 m2 big fenced area where your dog can run around and go on adventure in the nature, without a leash. 
The area is 400 meter long and has a 1,7 m tall animal fence with two entrances - one in the west area and one in the east. 
You can follow the paths in the park and enjoy the nature, while your dog spend all its energy by investigating the area. There a nice relaxing spot in the southern part with park benches and -tables as well as garbage cans. 
Close to the dog park (going north) you will find a little lake with a trail going all the way around. This is also a very nice place for taking a stroll with your dog. 
There are free parking leading up to the dog park. The dog park is also with free entry and is open all hours. 
Have a nice time visiting the fenced-in dog park.