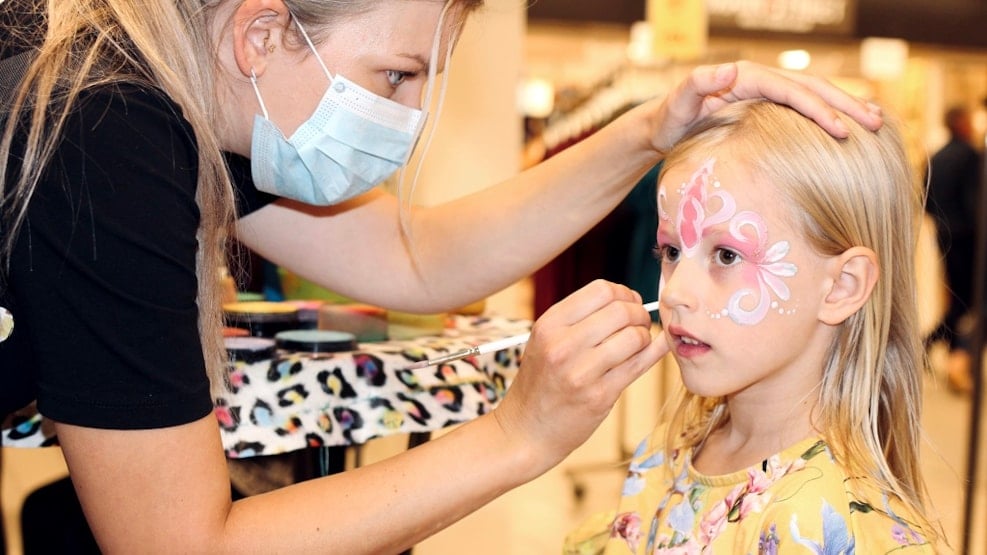 Farsø Shopping Centre
Go shopping in the coziest shopping mall in Denmark!
With a great location in the heart of Vesthimmerland and with 12.500 m2 Farsø Rådhuscenter is the biggest shopping mall in Vesthimmerland. This is definitely the place to go if you like shopping. 
The shopping mall was built in 1988, and here you'll find 12 special shopps, two restaurants and two grocery stores - one of them is the biggest Rema 1000 in Denmark, and the other one is a brand new COOP 365. 
The mall has wide and large walking area which is very suitable for people with walking difficulties as well as user of wheelchairs. 
Despite the location in the middle of Farsø, there are 300 free parking spots, which you can find on the north, east and south side of the mall. 
In the middle of the mall you'll find a cozy area with plants, tables and chairs as well as sofas and free wifi. Relax in the area and enjoy a cup of coffee or something to eat at the café located at the place.  
Close to the café there is an active tourist infomation screen from Destination Himmerland with inspiration for your holiday in Himmerland.
Normally the special shops are open from 9.30 am to 5.30 pm in the weekdays and from 9.30 am to 14.00 on saturdays. Usually the shops are closed on sundays, but on special occations the shops will have other opening hours. This is usually on holidays and other special periods of time. 
Visit the website to see the opening hours as well as special events. 
See you soon in Farsø Shopping Centre!