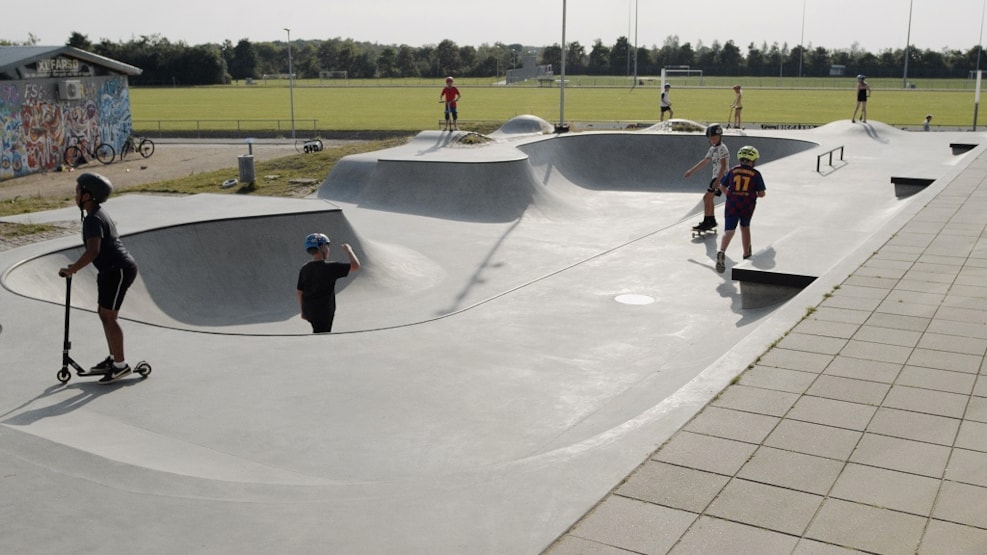 Farsø Skatepark
Enjoy your vacation with some fun exercises and activities at Farsø Skatepark. The skatepark is one of the newest and most beautiful skateparks in Denmark and is excellent for skating on skateboard, roller blading, riding on BMW bikes or on scooters without engines. 
Farsø Skatepark was inaugurated in 2019 and is made with lots of great bumps and street/flow areas like a long chinabank with three curbs in different heights, rail and pumptrack. 
At the entrance of the skatepark you'll find a nice green area with benches and tables - a perfect place for a picnic with the family. 
The skatepark is located next to Dronning Ingrid Hallerne (an indoor sports arena) and the indoor swimming facilities in Farsø. There are great parking facilities close to the skatepark.