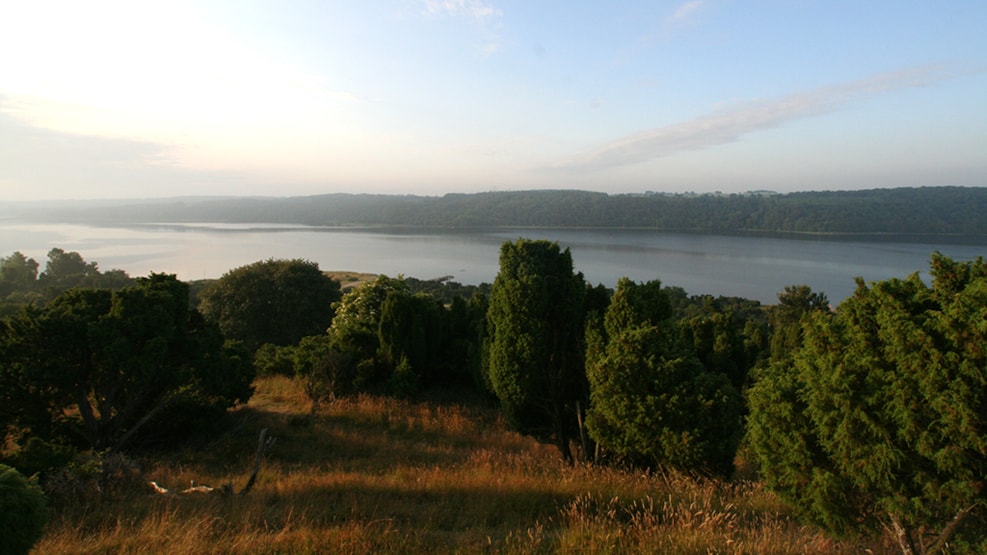 Fishing Spot at Bramslev Bakker
The fishing spot at Bramslev Bakker is one of the most idyllic places to fish. With ample opportunity to catch trout, it easily becomes a great day at Mariagerfjord.
A large, protected area, one of the most beautiful places by the fjord. There's a cozy restaurant on top of the hills, and during the high season, there are often many bathers enjoying the fjord and the breathtaking surroundings.
For anglers, it's all about the trout, attracted by large areas of eelgrass and mussel banks, as well as freshwater from the small Valsgård Creek to the west towards Hobro - one of the fjord's most important spawning streams.
The closed season, which applies from September 16 to March 15, must be respected, of course. See the closed season here.
Parking is on top of the hills. However, for a small toll fee, you can drive all the way down to the fjord.
Accessibility: Easy
Destination Himmerland © 2023