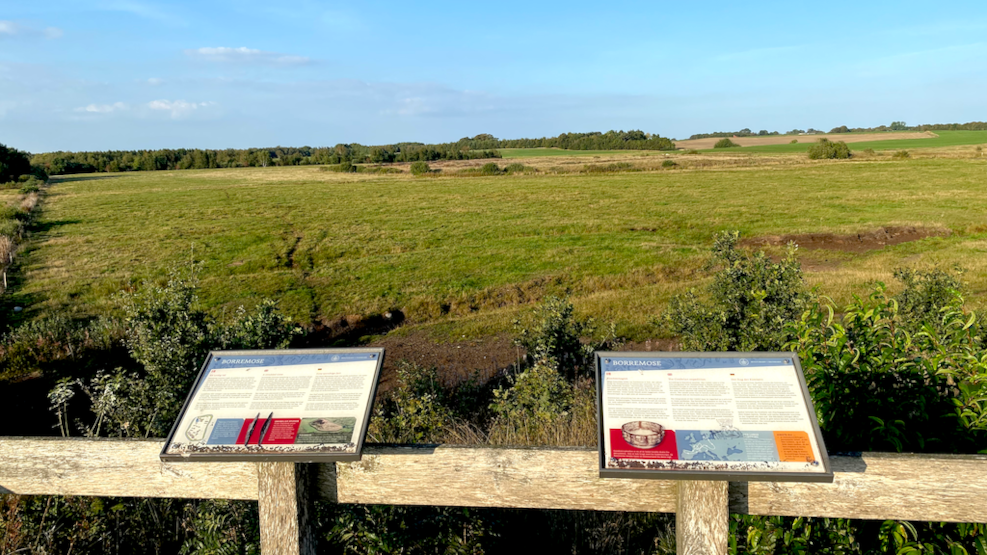 The fort of Borremose
Borremosefæstning - Vesthimmerland
Some of the ruins were used as a place of refuge for the Cimbrians and were constructed in The Bronze Age and used as such up until approximately 125 B.C.
In the Iron Age, they were used for habitation.
Borremose a fortified village situated four km south-east of Aars was hidden in a bog for more than 2000 years. The archaeological excavations uncovered a village, encircled by an enbankment with an inner moat. A cobbled road leads to the village where today remain the foundations of many long houses dating from the time of the Cimbri. In the surrounding bog was found bog bodies, shoes, well preserved items of clothing, weapons etc. Many of these finds are displayed at the Museumcenter Aars.