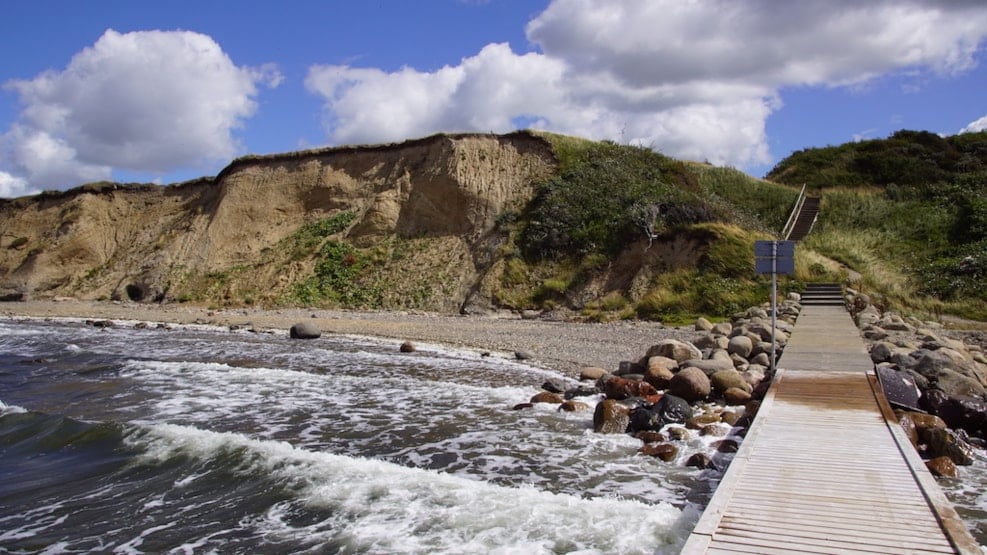 Fossils in Himmerland
In Himmerland there are several great places for finding fossils. Namely at the coastlines by the two fjords Mariager Fjord and Limfjorden, the historic fossilized remains of insects and plants can be found.
A fossil hunt is a fun activity for the entire family or if you just want to go for a walk and clear your mind. 
At Mariager Fjord the fossils are especially located in the areas of Katbjerg Odde, the beaches at Bramslev Bakker and by the coastline east of Mariager. 
In these areas it is in particular these fossil you will find:
Sea urchin
Bryozofossils
Sea lilies 
Read about fossil hunts by Mariager Fjord here! (only available in Danish)
At Limfjorden there are several by the coastline where fossils can be found. 
Especially the area by Ertebølle Hoved is a good place look. In the stone age's the last hunters and collectors lived here in the nature area near the Limfjord's impressive cliffs at Ertebølle. It is also a great bplace for finding flints.