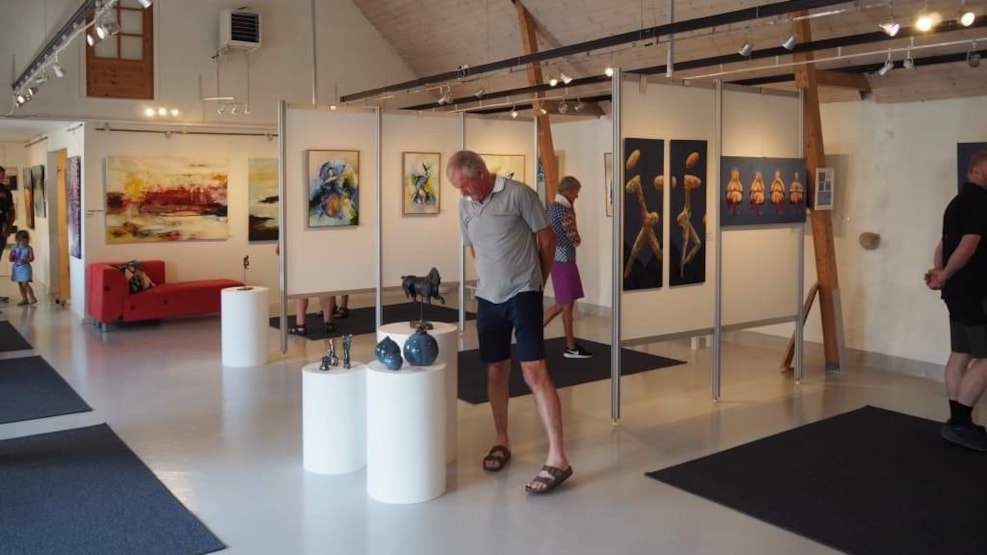 Gallery Himmerland
Gallery Himmerland
The recently opened Gallery Himmerland is located near HimmerLand Resort

The gallery is home to an exhibition of the works of architect and painter Finn Grabowski as well as other changing exhibitions.

The owners of the gallery, Hanne and Svend Bendtsen, are very interested in art and golf themselves, and look forward to welcoming people in the gallery near the golf course in Gatten.
Opening hours 2022: 
March 26th - November 13th: 
Saturday and sundays, as well as holidays opening hours are from 11am to 4pm. 
(Closed on Kristi Himmelfartsdag May 26th)
Special opening hours:
During the summer from juli 18th to August 7th. Open Saturday, Sunday and Monday from 11am to 4pm. 
At christmas time the gallery is open on sundays from November 27th to December 11th from 1pm to 4pm.