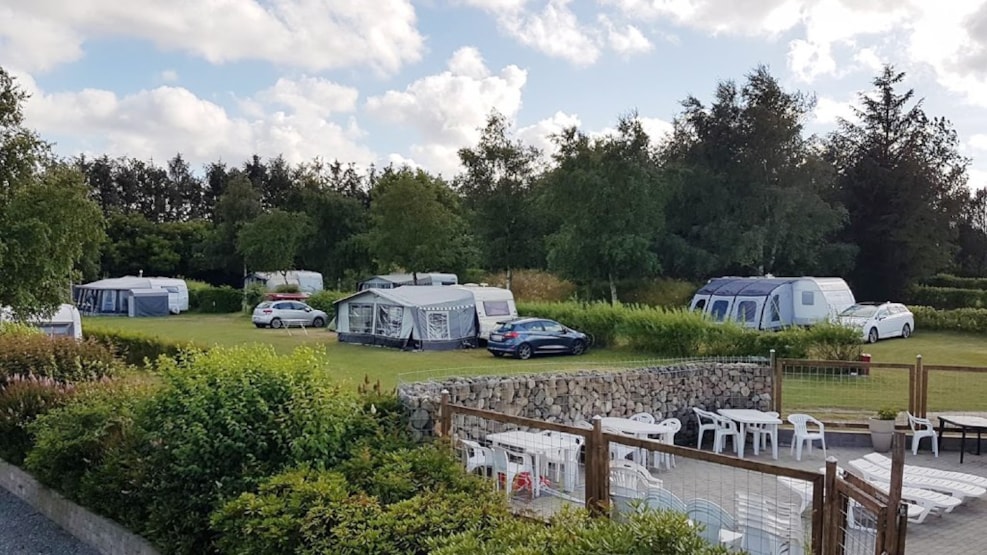 Glyngøre Camping
Charming family-friendly campsite near the Limfjord. At the campsite, you will find plenty of activities for both children and teenagers, and you are also close to a child-friendly beach.
Glyngøre Camping 
Glyngøre Camping is a cozy campsite close to Limfjorden, where Gitte, Henrik and their children are ready to welcome you.
Glyngøre Camping offers its guests plenty of opportunities to relax on site and enjoy their lovely facilities among which you will find: a heated pool with cover, large camping spots, large and child-friendly playgrounds and a taste of true Danish "hygge" that you will experience among the calm atmosphere of the campsite.
Opportunities both on and off the camping site
If you'd like to experience something outside the relaxing and beautiful environment of Glyngøre Camping, then the harbour town of Glyngøre is right next to the campsite itself and with own marina, aquapark and plenty of ​​other activities. These opportunities allow the guests at Glyngøre Camping to get lots of local experiences right at their fingertips.
If you want to go on a whole daytrip, then cross the Sallingsund bridge, which leads to the island of Mors and all of its temptations.
Information 
For contact, opening hours or more information on Glyngøre Camping, visit Glyngøre Camping
Destination Himmerland © 2023