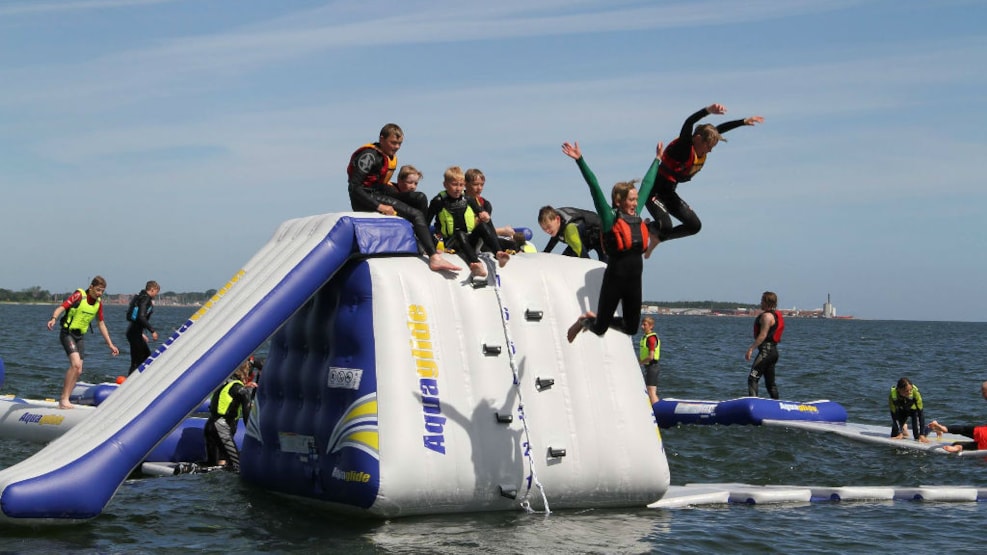 Glyngøre Vandpark - the Largest Water Playground in Scandinavia
About 50 metres off the coast in Glyngøre you find the largest water playground in Scandinavia – complete with a water slide, bouncing castle, trampoline, climbing wall and balance training equipment. The water around the playground is a couple of metres deep.
Children under the age of 12 must be accompanied by an adult and must be able to swim 400 metres. Safety jackets are mandatory. Safety jackets and wetsuits are available free of charge at the shop SuperBrugsen against a deposit of DKK 300.-.
The Glyngøre Water Playground is open all summer till the end of August.
Destination Himmerland © 2023