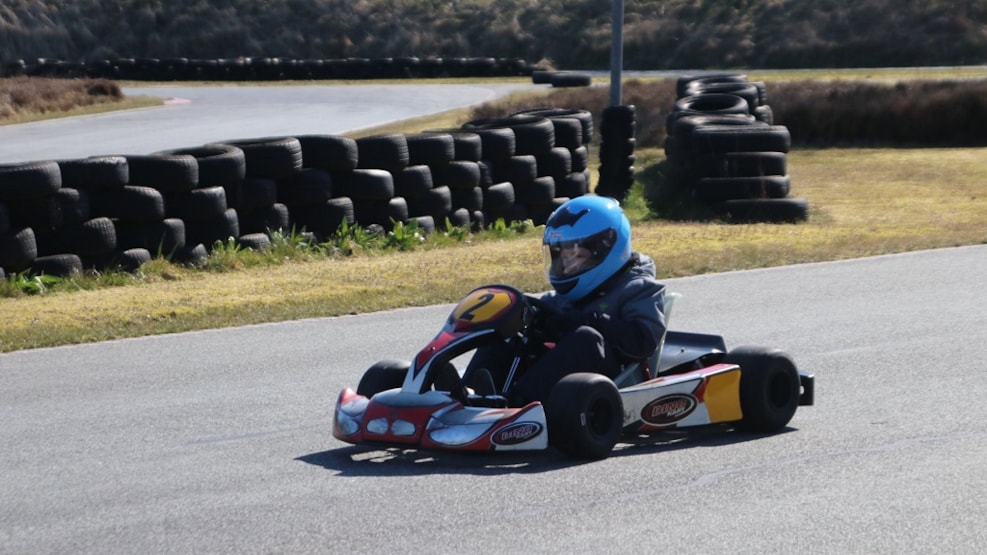 GoKart Jylland Mou
Bring along your friends or family and visit GoKart Jylland Mou. The go-kart track is placed north of Øster Hurup (approximately 18 km from the city center) – east of Aalborg. Here, you will find fun experiences for everyone!
The track is Denmark's oldest go-kart track, as it has existed since 1964. The track is 650 meters long and 6-8 meters wide. It maybe not sounds like much, but when you will experience go-karts with a top speed of 80 km/per hour at the track, you will see that the track has challenges for everyone, as it has some "hidden" obstacles.
As the track has some hairpin bends and long sides which calls for the perfect timing at the brake, you will also see that even the best drivers can be challenged.
Having said that, it must also be admitted that everyone can join. You don't need to have petrol in one's blood, but you will need to press the gas pedal a bit.
The cars are DINO go-karts from 2019. They are comfortable for everyone and able to be adjusted so that they will fit both people with long and short legs, and it also has seat inserts, so it will fit your height. GoKart Jylland Mou has go-karts for almost everyone of all ages.
At GoKart Jylland Mou the security is of high quality and can give the whole family an amazing experience at the track!