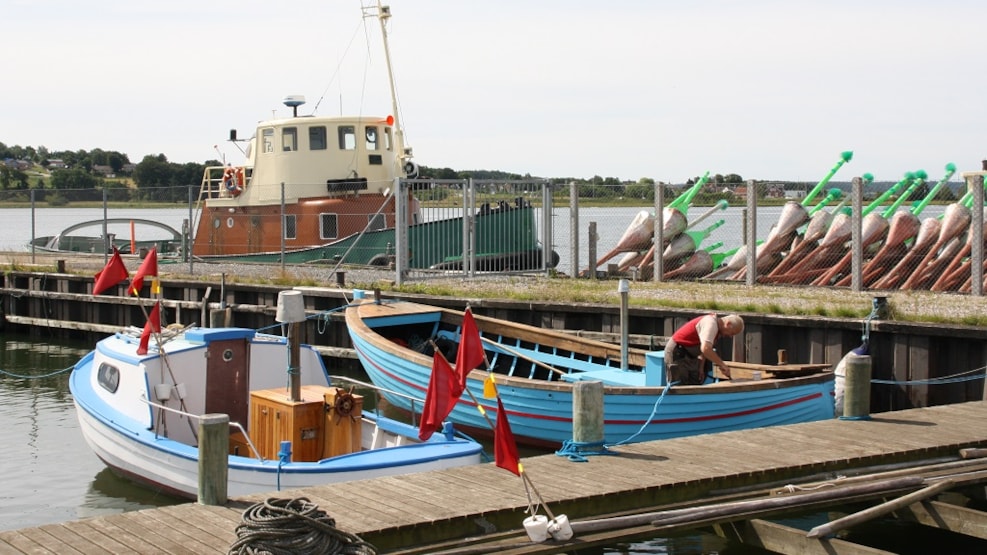 Hadsund Angler- und Yachthafen
When you go to the marina by land and you drive through the streets that lead you to the harbor, you can almost feel the history of the old fishing industry in Hadsund. All the streets are named after the harbor and has names like Fiskerihavnsvej (the fishing harbor road) and Bådstræde (Boat Road) etc.
The city and mainly the area by the harbor, was once homestead of many fishermen. The big fishing boats where a normal part of the harbor and the fishing industry was well established in the area.
Today fishing is mainly something you do for fun – and the harbor is mostly used as a marina for the locals with boats and the guests that sail to Hadsund. 
Max depth: 1,50 meters
Guest tax (incl. use of bathing facilities): DKK 100,- (per day)