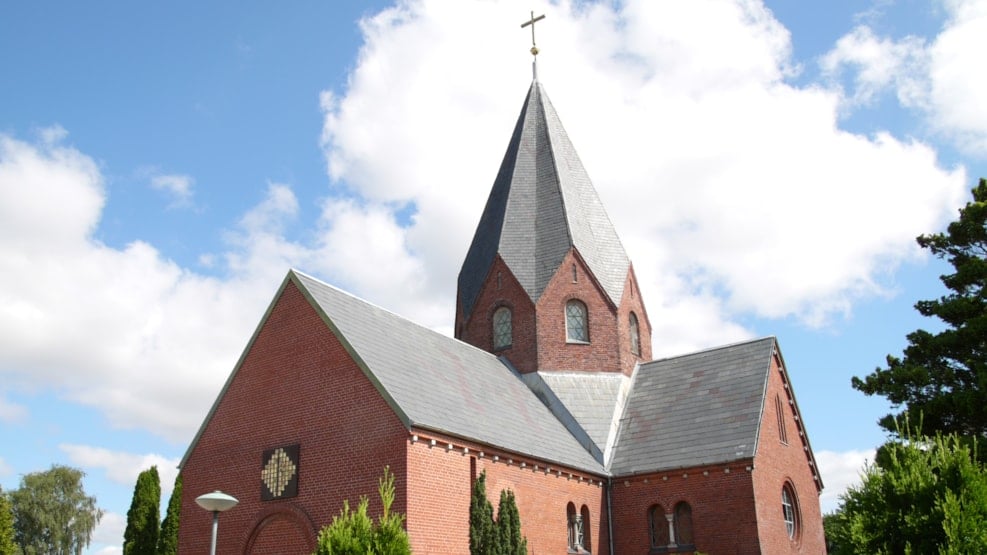 Hadsund church
Hadsund church is built in the year 1897-98 by the architect Wieenholt from Viborg and it was consecrated on 14.08.1898.

The church was restored in 1966/67 and all the furniture was renewed.
In 1977 an ornament made by the jeweller and artist Bent Exner was put up on the  western wall.
The church tower has 3 bells and was consecrated in 1977.

The carillon was consecrated on 19 January 1992 and consist of 26 bells that rings every day at 8-10-12-15-18-21 o´clock.