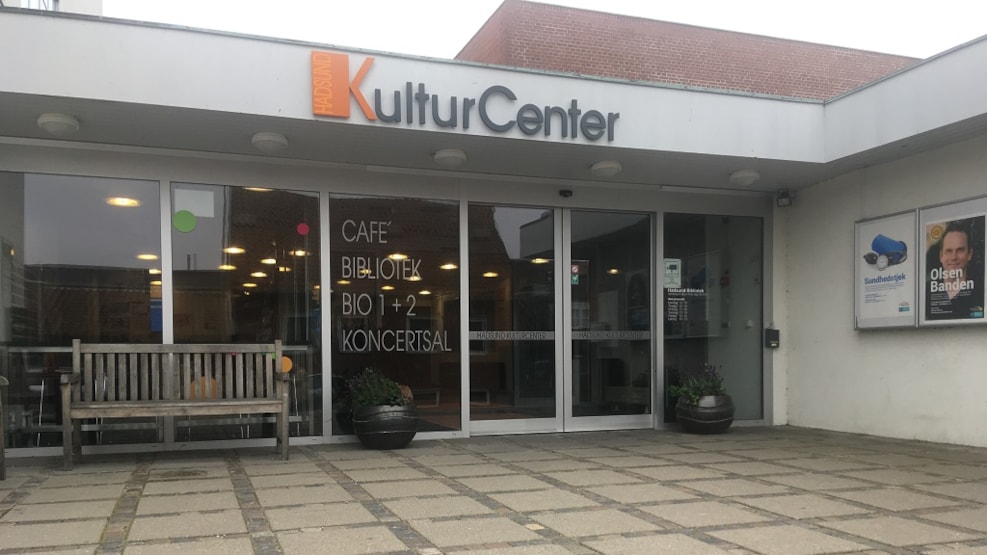 Hadsund Kulturcenter (Culture Center)
Hadsund Culture Center is a place where you will find a lot of events, activities and great experiences during your holiday. The center is located in the middle of Hadsund, as is close to both the bus terminal and the pedestrial street where you will find several shops, restaurants etc.  
The Culture Center has a lot to offer - here you will find: 
The library 
Café / Restaurant
Concert- and theater hall
Conference rooms 
Cinema
Daycare
During the entire year, there are a lot of events, concerts etc. at the Culture Center. All the activities are both for the local and for the tourists visiting the area.