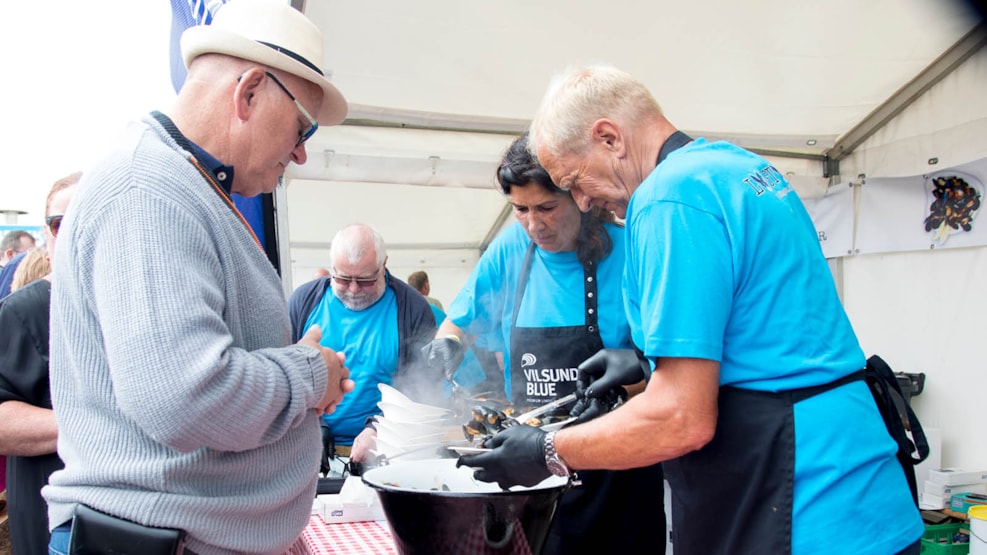 The Harvest of Mussels Festival, Løgstør
The first saturday of april is a day filled with gastronomy and delicious tastes, where mussels in particular is the main ingredients. 
In Løgstør also known as "The city of Mussels" the annual celebration of the first harvest of mussels takes place and the entire city is ready to celebrate with you.
The first harvest of mussels of the year is going to be brought ashore, then approved by "the old men", transported by horse-drawn carriage and prepared by the city's chefs, so you can taste the delicious delicazy for free.
There will be af lot of fun activities in the time between 11am to 3 pm - which you can find all the way from the harbour down to the main street in the city. 
For further information about The Harvest of Mussels Festival - go visit the website of Muslingebyen.
The Harvest of Mussels Festival is sponsored by Vilsund Blue and De Danske Spritfabrikker.
Destination Himmerland © 2023