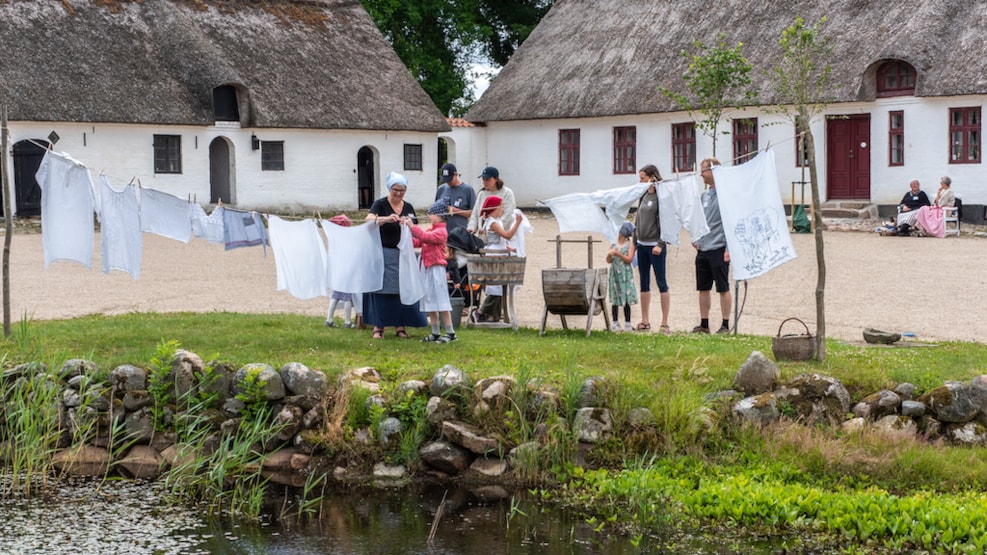 Herregården Hessel
On Hessel you sense the past.

Hessel is the last thatched manor with four wings in Denmark. The first time we hear about the manor is in the year 1391. In 1702 large parts of Hessel were destroyed by fire, but it was rebuilt again. The oldest building is the big barn, where the oak timber is from around the sixteenth century. The main building and the farmhouse were originally made in a timer frame construction, but this can now only be seen from the park.  

Hessel has always been steers farm, but there are also stables for sheep, horses, and poultry. The pond has only been for the animals - drinking water came from a spring. In the farmhouse you find the original furniture from about 1900 placed just as they were at the time of the last owner - the Elle family. 

Hessel has had a turbulent time with a lot of different owners through hundreds of years. In 1966 Hessel was bought by the former Aalborg County, but in 2008 it became independent. Today you can experience an authentic farm environment on Hessel. On the nearby fields you find old types of grain.