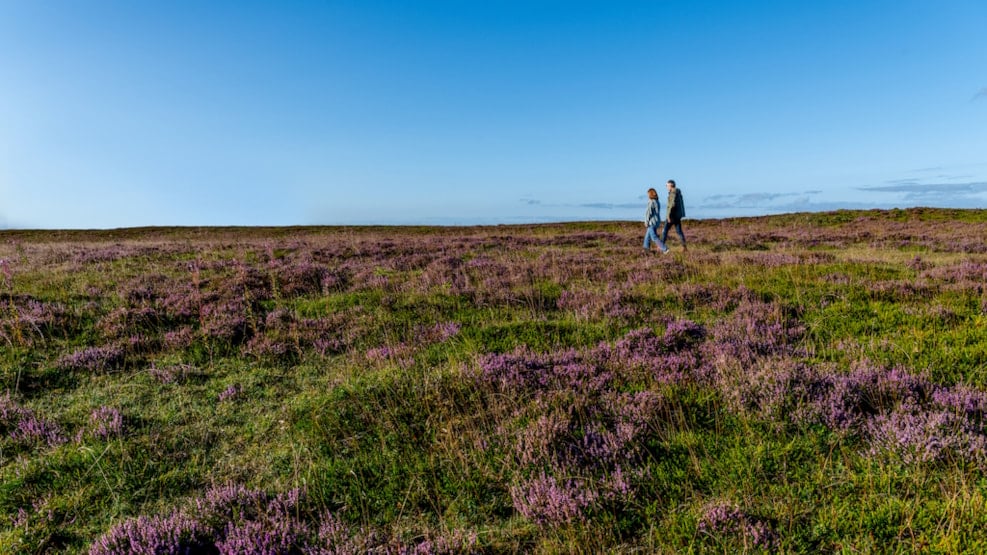 Hiking in The Moors of Himmerland
In the middle of western Himmerland the moors of Vindblæs, Oudrup, Ajstrup and Lundby are once again starting to grow together to a unity without disturbing elements such as houses, pylons and wires. All you find here is moor, sheep, cattle and a few trees.

The 1300 hectares are the remains of the huge moor that until the 19th century covered large parts of the area between Løgstør, Nibe, Aars and Farsø and stretched as far as Svenstrup, Støvring and Rold Skov.

A hike across the moor reveals an impressive wealth of blooming plants and low bushes. The heath covers large areas and in the late summer it will cover the hills like a purple blanket.
Find more information - as well as a map of the moors here!