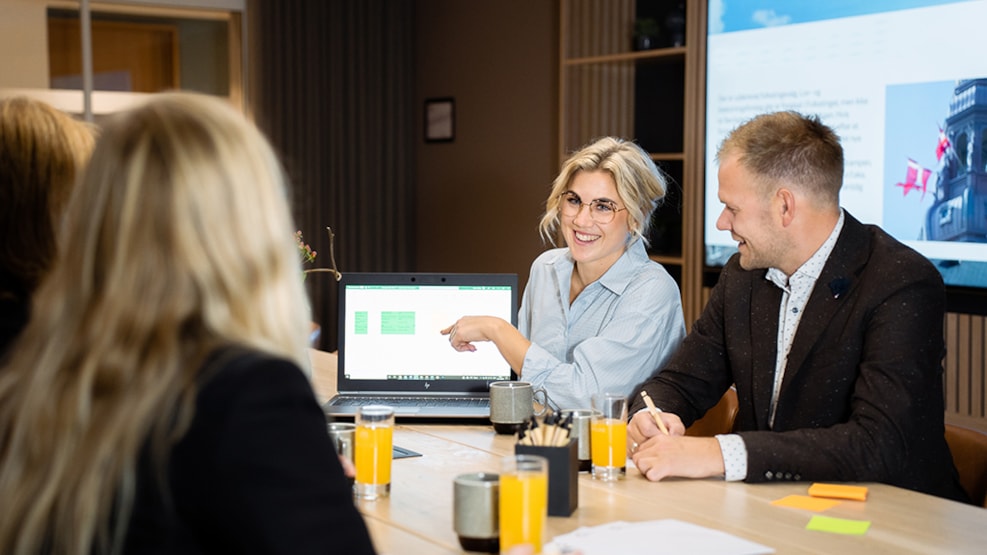 Green Experience
HimmerLand - conference
You immediately sense – the very special soul that surrounds HimmerLand. As an oasis in the middle of the heavenly nature, we are ready to make your meeting day very special.
We offer a range of meeting and conference packages, and we are happy to customize them to ensure the meeting meets your specific wishes and needs.
Read more about the conference in HimmerLand here.
Company Day at HimmerLand
Strengthen your collaborations or achieve success with your colleagues at HimmerLand on our Company Day, where either golf or padel and networking come together in a fantastic setting.
For Golf Company Day, you can expect delicious catering in a private room, beautiful golf courses, tournament management, and much more.
On the course, we offer various catering options, including a mobile course service where you can drive around yourself, or we are happy to handle that part for you. We also provide service from our Halfway Houses, which are beautifully located on the courses.
For Padel Company Day, expect to break a sweat, have a great time, and enjoy a relaxed atmosphere. Here, you can strengthen your teamwork and foster your network on our Adidas-certified padel courts, both indoors and outdoors.
We ensure a successful event for both large and small groups, tailoring your Company Day to your desires and needs, and the level for either Golf or Padel is adjusted to your skill level.
Read more about Company Day In HimmerLand here.
Destination Himmerland © 2023