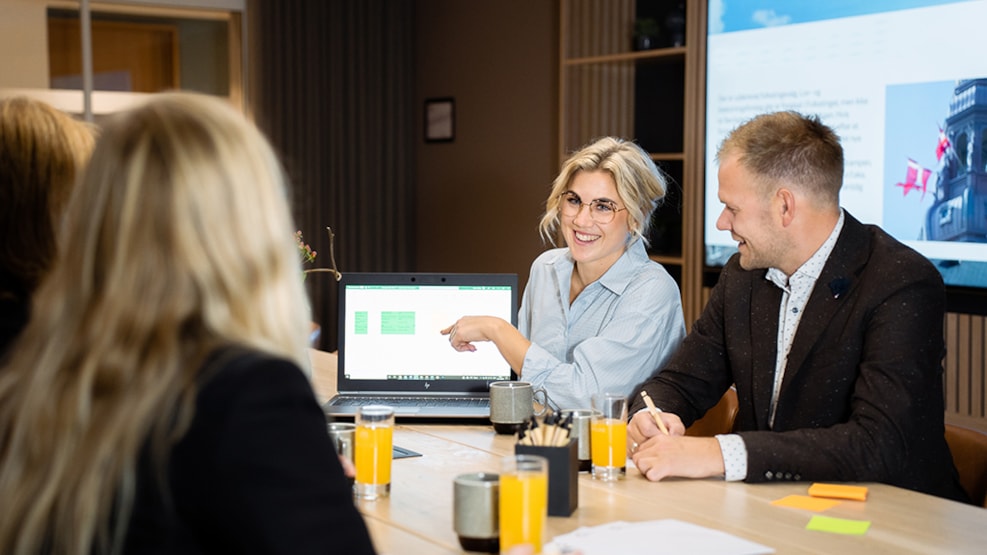 Green Experience
HimmerLand - conference
You immediately sense – the very special soul that surrounds HimmerLand. As an oasis in the middle of the heavenly nature, we are ready to make your meeting day very special.
We offer a selection of meetings and conference packages, and we are happy to adapt so that the meeting meets your wishes and needs.
We take pride in making your meeting day something special. Therefore, we have a large selection of team building activities – for both the large and small group.
Read more about the conference in HimmerLand here.
Company Day i HimmerLand
Strengthen your collaborations in HimmerLand for our Company Day, where golf and networking go hand in hand in a fantastic setting.
Golf courses of international class, delicious catering with your own room, tournament management and much more – we take care of it all for you.
Great catering, beautiful golf courses and good service are what you can expect from your Company Day in HimmerLand.
We ensure a successful event for both large and small groups and tailor the event based on your wishes and needs. Whether your guests play golf or not, we adapt the day to suit the level.
On the track we offer different types of catering, it can be a running track service where you can choose to drive around, otherwise we are happy to do that part for you too. We also offer serving from our Halfway Houses, which are beautifully located on the tracks.
Read more about Company Day In HimmerLand here.