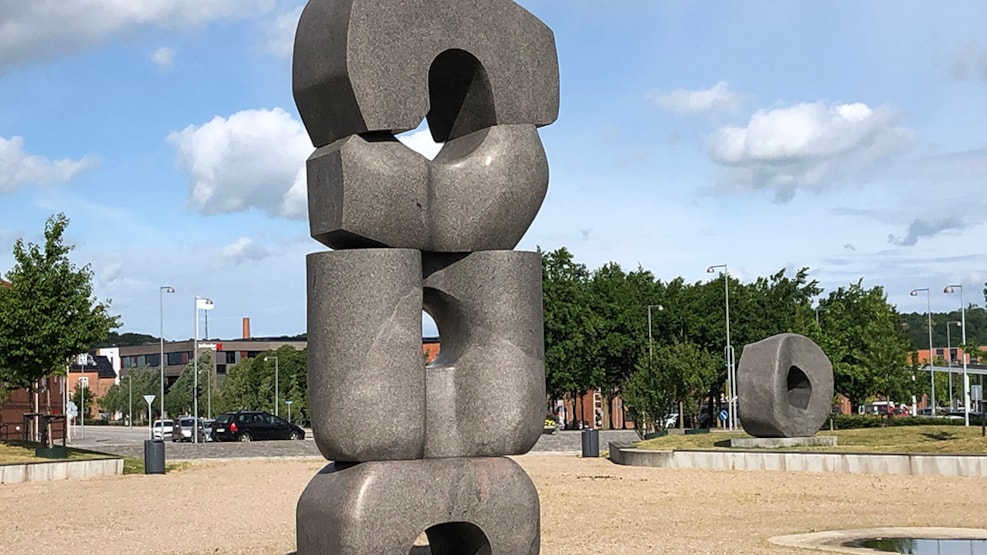 Hobro Art Collection
On a tour through Hobro, you will experience the many sculptures created by Danish sculptors.
Since the 1970s, Hobro Kunstsamling has actively collected and exhibited sculptures in public spaces for the enjoyment of the city's residents and visitors. With nearly 60 sculptures, one can now experience art everywhere in Hobro. In the city squares, along the harbor, and around the beautiful Vesterfjord, you will encounter outstanding works by the country's leading sculptors.
In other words, Hobro is an open-air art museum for some of the finest sculpture art in the country.
The publicly accessible art is described in the small book 'Art in Hobro - A Guide to Art in Public Spaces,' which can be purchased at Hobro Library for DKK 20. In the Kunstetagerne at St. Torv, sketches and preparatory work for many of the sculptures are exhibited. There is free access to Kunstetagerne through Hobro Library.
Destination Himmerland © 2023