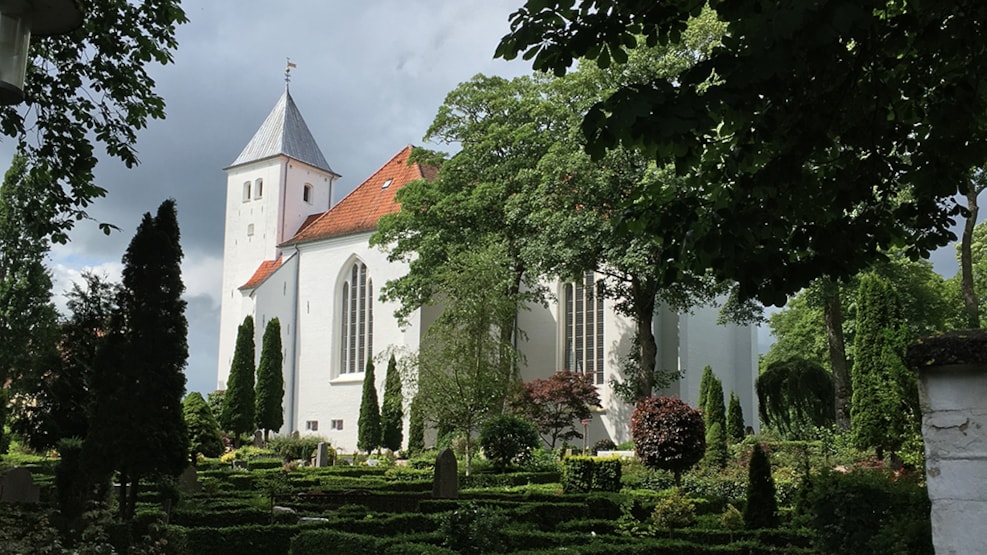 "The Holy Birgitta"
The Holy Birgitta or Birgitta of Vadstena as she was also called, early on decided to dedicate her life to serve God and help people in need – and at the age of 7 had her first epiphany.
One of the first epiphanies, also the one that meant most to her, was that she should found a new order within convents. This happened with the motto: "Simple, Humble and Strong".
After her death in 1391 Birgitta was made a saint and five years later she was named Patron Saint of Sweden. In 1999 Pope Johannes Paul ll made The Holy Birgitta Patron Saint of Europe for Pilgrims, Doctors and A Peaceful Death.
The Birgittiner Convent
The first Birgittiner Convent was in Vadstena in 1374 and during the years of 1390-1420 more convents were founded, one of them here in Mariager.
The convent building and Abbey Church in Mariager has been called one of the late middle ages' most well thought architectural buildings, and just as the Birgittiner convent in Maribo, the result of the epiphanies and visions of the Holy Birgitta.
Pilgrim Hostel – "Birgittahuset"
The Pilgrim hostel is open from April till November and is located in beautiful and peaceful surroundings in Mariager. The small hostel has eight beds in three rooms, a toilet, bath, tea kitchen and a small, cozy living room.
If you want to know more about the Holy Bigitta, you can find it here.