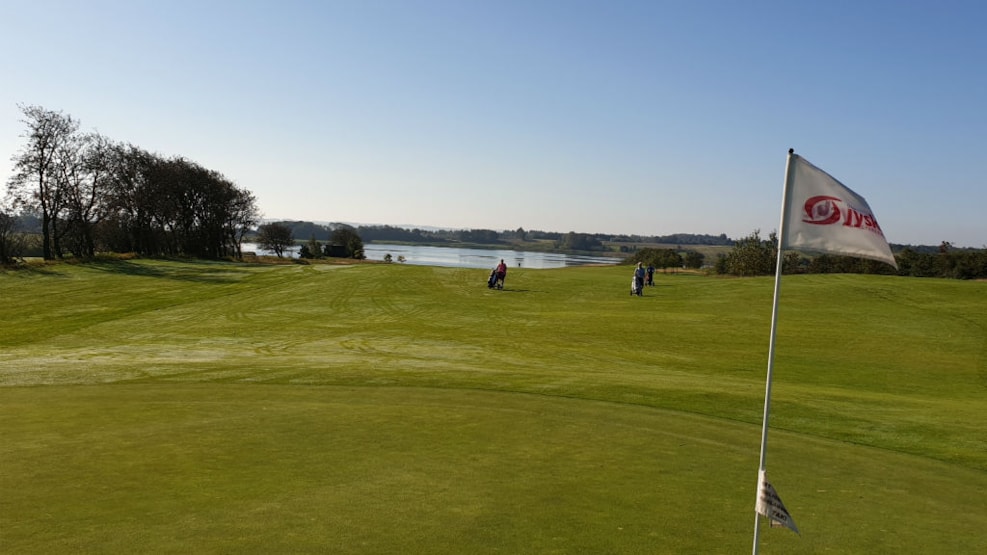 Hvalpsund Golf Club
Established in 2007, Hvalpsund Gulf Club is a relatively new golf course designed by Michael Traasdahl Møller.
The golf club consists of an 18-hole championship course and a 9-hole course that can also be used as a Pay and Play course. The golf courses are beautifully located in a lightly hilly terrain with a wonderful view of Louns Lake and the Limfjord a long with a few holes located in the plantation. 
The quality of the courses is high and will most likely be a great experience as well as a challenge. The course is open to everyone, and if you are not bringing your own equipment, you can rent some at the club. The course is ideal for family and company outings or if you are simply in the mood for a day of golf and good experiences in the nature. 
Nearby attractions:Hvalpsund with its ferry and fishing and yacht harbour, the manor Hessel, the Stone Age centre in Ertebølle, Thit Jensen's Memorial and Johannes V. Jensen Museum in Farsø.