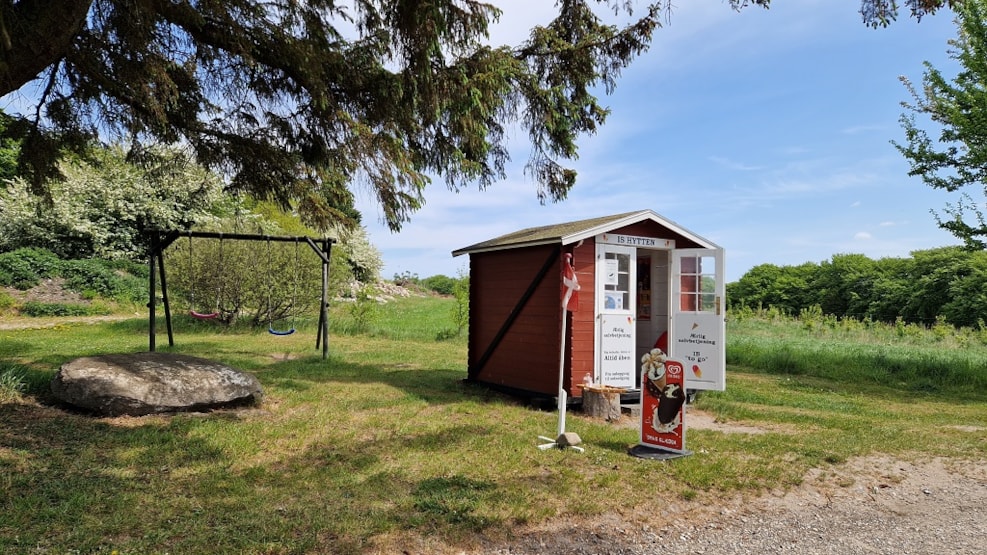 Ice cream shop (Is Hytten v. Stinesminde)
Close to the idyllic fishing village
Stinesminde
 you'll find this nice little ice cream shop. The concept of the shop is that it is self-service and therefore not manned. 
The little shop is regularly filled with ice cream and the payment is either by cash or with the Danish payment-app Mobile Pay. 
The ice cream shop is called "Is Hytten" and is located between Stinesminde and the little harbour
Høllet
. 
Is Hytten is open from sunrise to sunset everyday during the summer. 
Dig in and remember to pay.