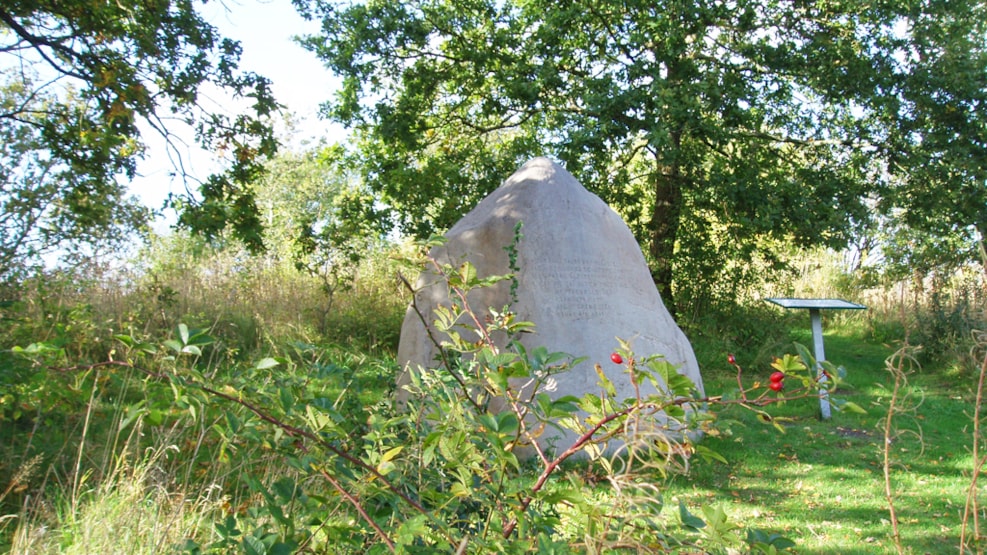 Johannes V. Jensen Memorial
Monument for the Nobelpriswriter Johannes V. Jensen.

The relief on the western side of the stone represents migrating herds of animals. At the top, the weakest animals that march towards the South driven by the glacier of the Ice Age, and at the bottom, the strongest that resist the cold and go north, from the novel "The Glacier".

On the eastern side is carved a stanza from Johannes V. Jensen's "Danmarkssangen" 1925 - "Alvorligt taler".
Destination Himmerland © 2023