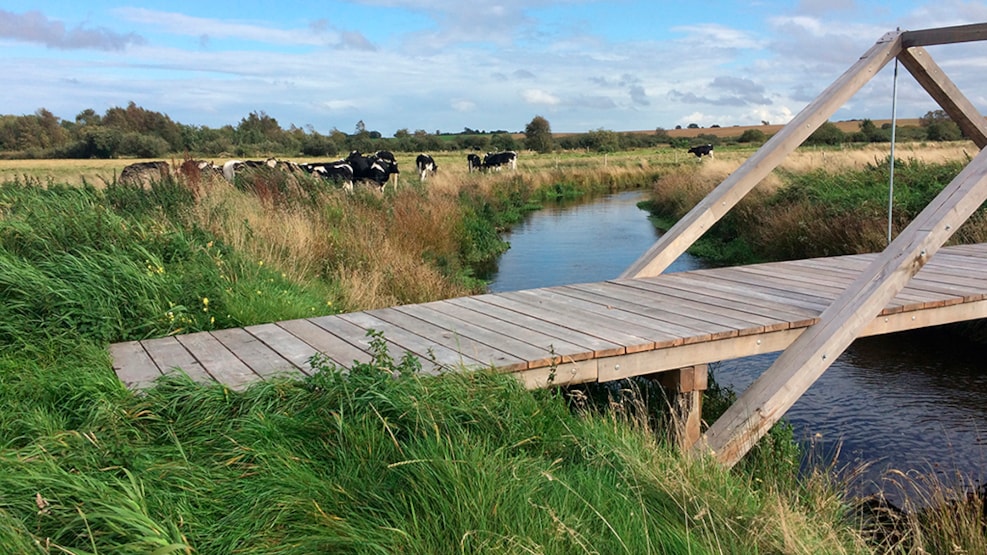 Kastbjerg Ådal - hiking routes
In 2017 different hiking trails, that were not open to the public in the scenic river valley, were opened. The trails give you opportunity to either go for a small walk or a longer hike – both in lovely surroundings. Notice that some of the trails can be wet and slippery at certain times of the year.
Below, you can see more about the different trails and routes in Kastbjerg Ådal. You can also find the (Danish) App "Stiguide Himmerland" or visit one of the Tourist Informations to get brochures and maps over the trails and routes.