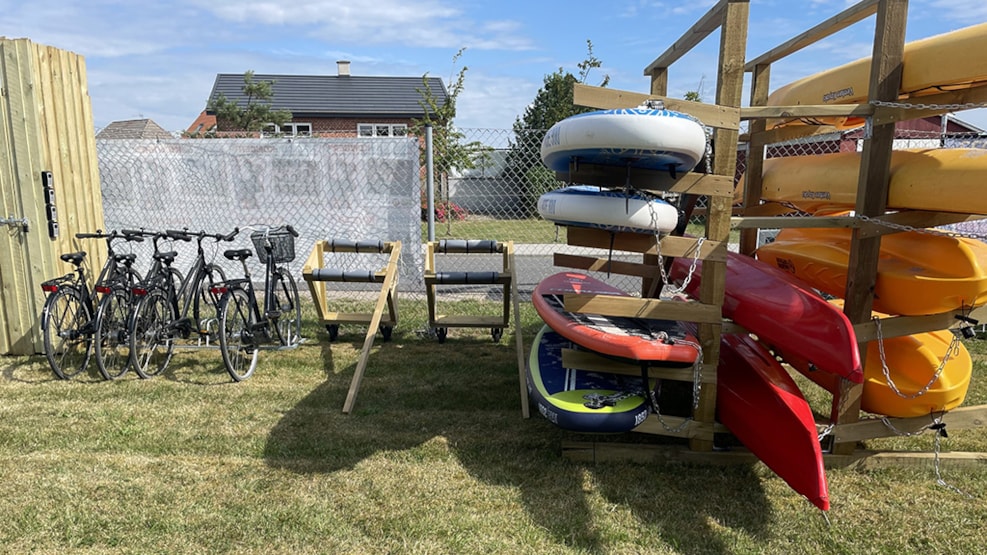 Kayak and SUP rental in Øster Hurup
Going to the beach in the summertime is always nice - especially if the sun is shining and the temperature is right on point.
The shallow water at the beach in Øster Hurup is not only a great place to take a swim, but it also has the perfect conditions for fun water sports. Try for example kayaking or Stand Up Paddleboards – there are also good conditions for beginners.
Wanna try it?
Behind the Tourist Information Office in Øster Hurup you'll find a self-service station for SUP-boards rental. The SUP-boards and sit-on-top kayaks can be rented through Aalborg Outdoors booking system.  
Do you wish to rent more kayaks or SUP boards, then Aalborg Outdoor can be helpful. They deliver the board and kayak where it fits you - just contact them by phone at +45 50 57 51 15