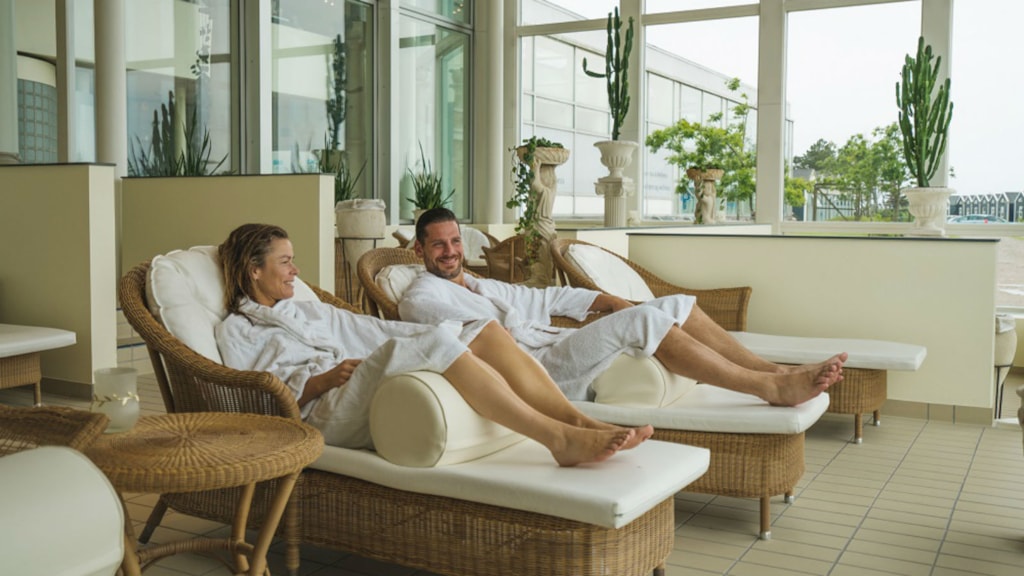 Landal Greenparks Rønbjerg Wellness
Are you in need of peace and quiet for your sole - then take a trip to wellness at Landal Rønbjerg!
Wellness at Landal Rønbjerg offers both indoor and outdoor spas so you can enjoy the beautiful surroundings while the bobbling water fills the body with well-being. Are the feet sore after many hours of activity then let them relax in the foot massage canal. Enjoy steam bath, sauna or the Turkish hammam or relax in the resting chairs.
Facilities include:
- Indoor spa
- Outdoor spa
- Foot massage canal
- Sauna
- Steam bath
- Rest area
- Hamam
- Treatments
- Fresh fruit, juice and water