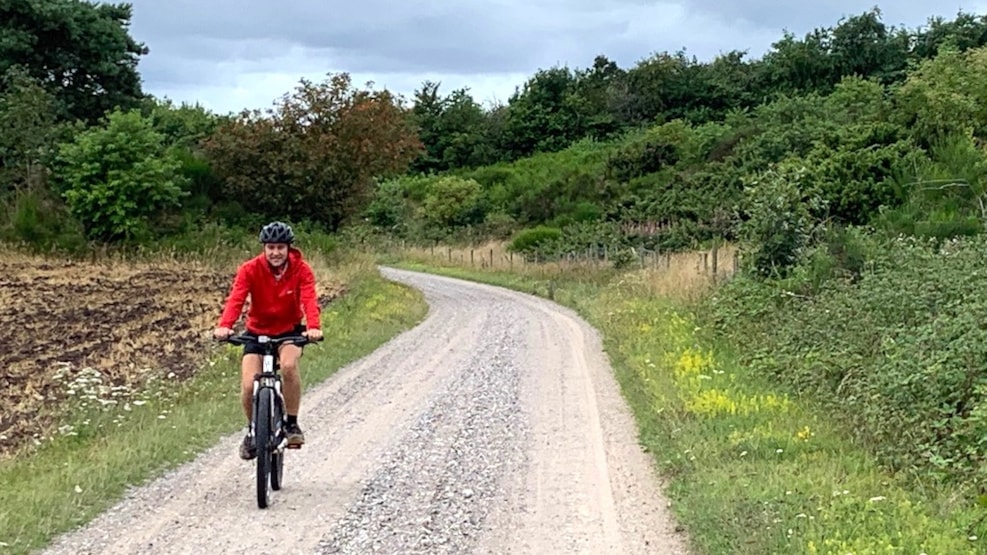 Lerkenfeld cycling tour - 76 km
Go on a historical and cultural cycling tour - where you will experience the Louns Peninsula, Strandby, Farsø, Aars, and Gedsted, as well as everything in between.
Lerkenfeld Manor is one of Denmark's oldest manors, dating back to 1455. The valley around Lerkenfeld is an incredibly beautiful natural area and a perfect setting for an enriching historical bike tour.
The Lerkenfeld tour can start in Gedsted, which for many years has been home to the production of one of Denmark's largest furniture adventures - the famous Wegner furniture.
From Gedsted, take cycle route 12 northwest out of town, across Lerkenfeld Stream and to the village of Gl. Ullits. Here, turn left onto route 12/29, which leads you onto the Louns Peninsula, where you can visit Hessel Manor and the port town of Hvalpsund, among other things.
From here, continue on the same route north to Risgårde Bredning, where, when you are closest to the fjord, turn right towards Strandby on Route 118 through Uhrehøj Plantation. The journey continues through Farsø and Havbro to the Kimbrer and artist town of Aars. In Aars, catch the Himmerlandsstien route 35 south to Østrup, where you turn west, contrary to the other signs, towards Vestrup and further left onto Årupvej through the valley along Lerkenfeld Stream to the historical estate. The main building dates back to 1540 and the estate now covers 1270 hectares.
From Lerkenfeld, continue your bike ride south via Vesterbølle and back to Gedsted.
The Lerkenfeld Round Tour is a relatively newly established route that connects several existing routes. Therefore, only parts of the routes will be marked.
Find a map of the cycling tour here!
Destination Himmerland © 2023